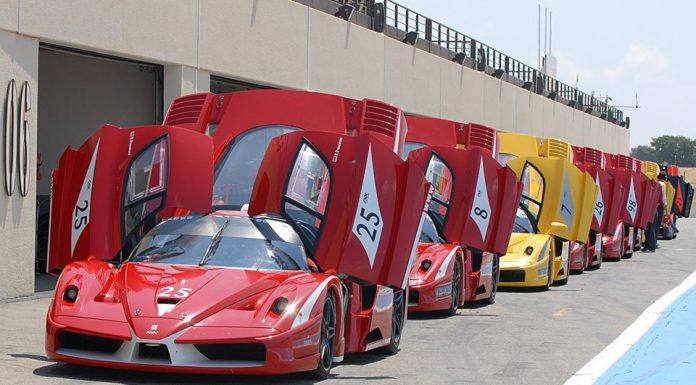 Despite previously revealing that Ferrari's highly anticipated IPO would come in the fourth quarter of the year, Fiat Chrysler Automobiles chief executive Sergio Marchionne said on Friday that the company is "just days away" from filing a prospectus with U.S. stock regulators.
Last year, Fiat Chrysler revealed that it would spin-off Ferrari with 10 per cent hitting the share market and a further 80 per cent being divided between Fiat Chrysler investors. The remaining 10 per cent will remain with Enzo Ferrari's son, Piero Ferrari.
Fiat initially decided on spinning off the Italian supercar manufacturer to help fund a new investment plan valued at 48 billion euros. Additionally, Fiat Chrysler hopes to increase its vehicle deliveries to 7 million cars annually by 2018.
Last week, Marchionne revealed his belief that when Ferrari hits the market, it could be valued at in excess of $11 billion. If Ferrari is indeed valued at $11 billion, it will represent approximately 60 per cent of the total value of Fiat Chrysler.
When Ferrari reaches the market, Fiat Chrysler Automobiles hopes that Maserati can replace Ferrari as the company's most important and profitable brand.