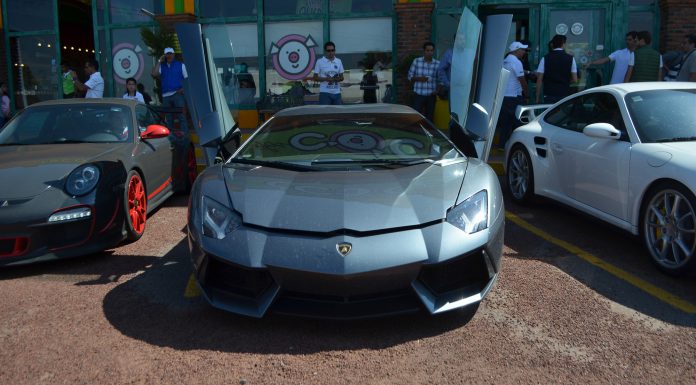 Lamborghini and Aston Martin are brands that share tight bonds in Mexico given the fact that both are present in the country thanks to the same private group of investors, giving us the chance to enjoy the contrast between luxurious touring vehicles and poster exotics at the same time in events such as the track day they held in Querétaro City a couple weeks ago.
It is within the most important activities for both brands to show their clients, no matter what they drive, the differences between the cars, both in purpose and performance. As every time, they're welcome abroad with any exotic or sportscar they wish to bring along, with the possibility of testing one of the demo cars of either Lamborghini or Aston Martin.
Supercars from several cities reunited very early in the morning to reach the meeting point, from which a caravan of about 40 cars traveled together to the racetrack, but not before having breakfast at famous Los Cochinitos restaurant which is right on the side of the highway.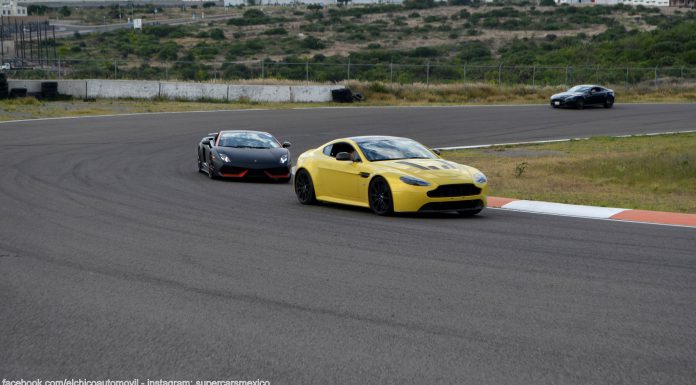 In this ocassion it is SupercarsMexico who shared the images of the event with us, with the excitement of having photographed the only Alfa Romeo 8C Competizione in México, as well as epic horsepower battles at the circuit. Anything from Porsche to Ferrari attended the event to be compared to Lamborghini and Aston Martin, but mostly to be enjoyed by the side of the V12 powered beasts Lamborghini México and Aston Martin México brought along.
Those who attended enjoyed both the track time and the road that led the whole caravan to it, and since vehicles were used in normal conditions and without any kind of special tyres or settings for Lamborghini and Aston Martin demo cars, everyone felt pretty comfortable with the real capabilities the cars were showing.
Whether they chose to drive a Ferrari, Porsche, or even a high output Shelby Mustang, it's clear that the Lamborghini models made a huge statement with their naturally aspirated roar given the fact that at any given moment the cars were used on track by either owners or clients on test, from start to end. Aston Martin ruled the highway cruising, and their models were a selfie magnet as seen on the event where everyone took a minute to share an image posing with the Vantage.
Once you have seen the galleries and read about the event, tell us in the comments section below what car would you drive to an event like this?