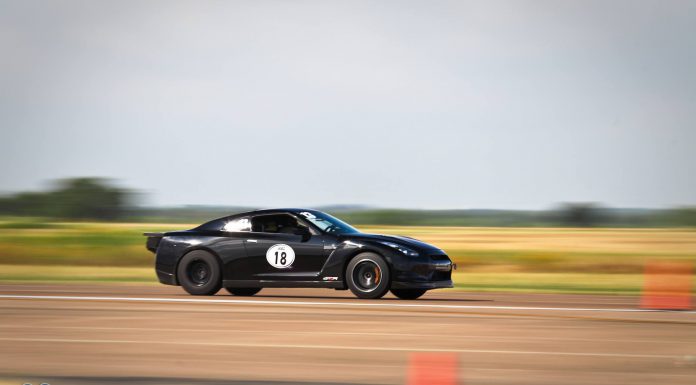 It's no secret that Texas is the birthplace of some of the fastest street cars in the world. A close knit group of heavy hitters from cities like Dallas, Houston and San Francisco pushed the envelope on speed, utilizing more nitrous than the ADA and bigger turbos than some Honda motors.
As more and more cars surpassed quadruple digit horsepower ratings, the opportunity to run head to head safely became harder and harder. In the summer of 2011, Texas Speed Syndicate approached Caddo Mills Municipal Airfield about providing a venue for a new roll race event concept.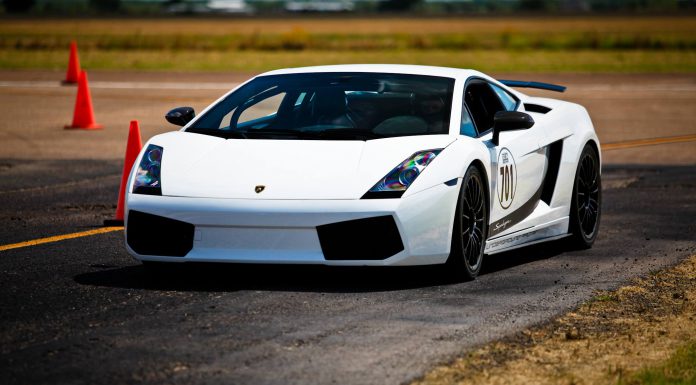 While several drag strips had experimented with roll race events, the venues simply weren't built for the speeds these cars achieve. Airport runways were an easy solution; plenty of room to get going, race, and have room to stop, even from speeds in excess of 200 mph.
Caddo Mills was happy to oblige; with its own rich history in Texas auto racing, having served as one of the first drag strips in Texas in the 50s, it was the perfect venue for this concept.
In the five years since, what began as a simple runway rental for friends to grudge race has evolved into the premier side-by-side roll racing event we now know as the Texas Invitational. As trap speeds approached and then surpassed that magical 200 mph mark, a concrete extension was added to provide more shut down space, making this the only runway in the world with a burnout box.
Now held twice a year, some of the fastest cars in the US line up in the hopes of being crowned King of the Street.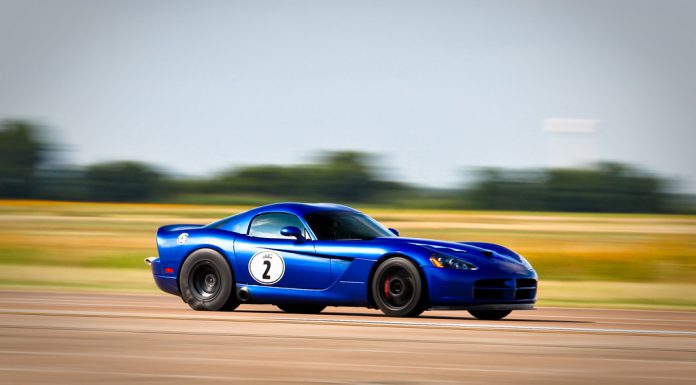 Earlier this month, that trophy went home with defending champion Ivan Phipps of AMS Performance, making this their second King of the Streets win. Their 2100 AWHP, 3,981 lb Alpha Omega GT-R overcame the brutal Texas heat to defeat the fastest cars from shops like Underground Racing, D3 Performance Engineering, and T1 Race Development.
Second place went to Andy Nelson and his D3 built GTS Viper; Andy also took the trophy home the day before in the RWD class, taking down the ARD Motorsports RT/10 Viper piloted by Chris Anderson.
Rounding out the trophy classes were 175 trap attack winner Todd Nall in his 996 "Black Horse Turbo" Porsche, and runner up Carlos Guillermo in his Dynosaur Performance built 2JZ-swapped RX-7.
Video Highlights:
[youtube]http://www.youtube.com/watch?v=C4pC-bYIKe4[/youtube]
Top 10 Speeds:
(1) #1 203.06 Phipps, Ivan AMS Performance Alpha Omega Nissan GT-R
(2) #16 202.33 Chamdi, Gideon Underground Racing Twin Turbo Gallardo Superleggera
(3) #0.01 201.97 Helms, Bob Underground Racing Twin Turbo Gallardo
(4) #76 200.17 Howeth, KC Underground Racing Twin Turbo Huracan
(5) #34 198.41 Palo, Tony T1 Racing Development Nissan GT-R
(6) #81 196.67 Fowler, Richard Underground Racing Twin Turbo Gallardo
(7) #701 194.97 Howeth, Kevin Underground Racing Twin Turbo Gallardo
(8) #63 193.46 Nelson, Andy D3 Performance Engineering Viper GTS
(9) #30 191.16 Robles, Sebastian Underground Racing Twin Turbo Audi R8
(10) #11 189.23 Armenta, Felipe Underground Racing Twin Turbo Gallardo
Story by Kat Hagen