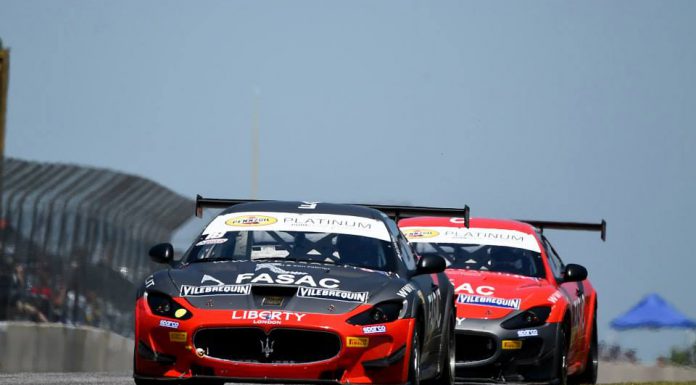 The third round of the Maserati Trofeo World Series took place at Road America – the Wisconsin based track located near near Elkhart Lake. As usual the round comprised of two races which took place between Saturday and Sunday this past weekend. The American drivers were quite on form with Derek Hill claiming the first win in Race 1. He shared the podium with fellow countrymen Nick Mancuso and Jeffrey Courtney.
Italian and Maserati Trofeo veteran Riccardo Ragazzi finished the race in fourth, he is currently second in the championship with 63 points, behind leader Romain Monti who has 86 points. Speaking of Monti, the Frenchman finished the race in sixth place behind Guy Cosmo who almost denied Ragazzi his embattled fourth place. Hill could not claim any points as he was a guest driver, meaning Mancuso scored the maximum points of the race.
Speaking about his win, Hill said: "It has been a fantastic day. It was an amazing race where the car performed perfectly on what is one of my favourite circuits. Tomorrow will be another challenge and I will be lining up in tenth as the grid spots are inverted. It will be even tougher and I will be up against lots of top drivers, including Nick Mancuso who I managed to beat today. Let's see what happens tomorrow. I hope to top the podium once again".
Race 2 went down on Sunday, with Alessandro Iazzetti starting from pole after the top ten grid from race 1 was inverted – as per the rules. However, the Australian could not hold the lead for long especially after he lost control of his car on lap 12. Clinching the win in this race was points leader Romain Monti who crossed the line first ahead of his rival Ragazzi. Nick Mancuso celebrated a podium win again by finishing third.
Mancuso had a full racing weekend as he also took part in the Pirelli World Championship where Vita4One racing team debuted two Maserati GranTurismo GTS cars. The two cars were testing and had to start at the bottom of the grid, while competing in the GTS category. Surprisingly, Mancuso managed to finish sixth in race 1 and fifth in race 2 even after starting the race in last.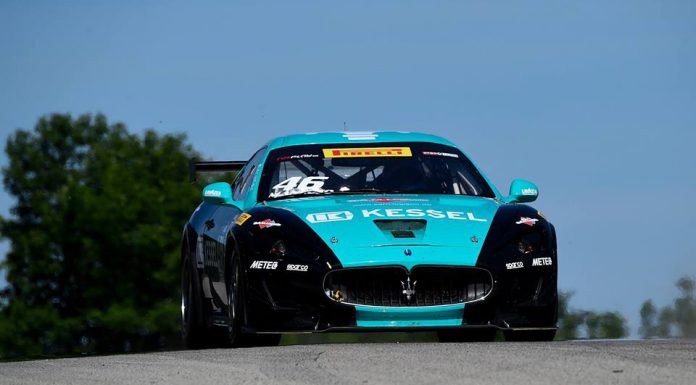 Back in Race 2 of the Maserati Trofeo, Lino Curti crossed the line in fourth leading Jeffrey Courtney, Adrien De Leener, Andreas Segler, Alessandro Iazzetti and Richard Denny. The drivers will now take a summer break and resume for round 4 of the Maserati Trofeo which will be held at the Virginia International Raceway from August 19, they will share the location with Lamborghini Super Trofeo Series drivers.