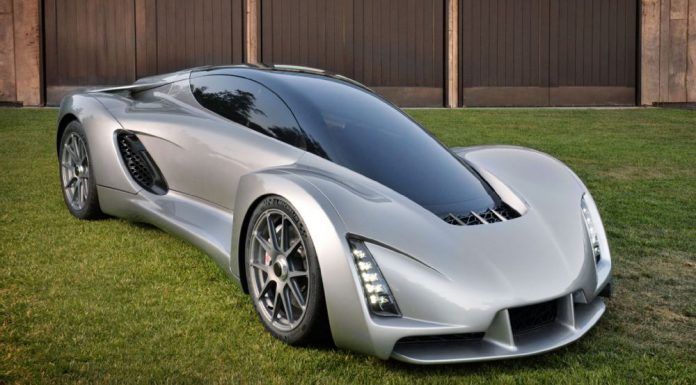 San Francisco startup, Divergent Microfactories (DM), has just unveiled its supercar prototype dubbed Blade.
The most interesting thing about the Blade is that it is reportedly the world's first 3D-printed supercar. Of course, the entire car isn't 3D-printed but it does feature aluminium components which have been printed and underpin the car's chassis. Dubbed Nodes, these aluminium elements are combined with carbon fibre tubing. All up, the chassis weighs a mere 100 pounds.
As for the body panels of the Blade, they have also been created with lightweight composites but specific details haven't been released. Additionally, outputs of the turbocharged four-cylinder have been released but the company has confirmed it can run on either petrol or interestingly, compressed natural gas.
Further details about the car remain unclear but DM says the construction of its car produces just a third "of the total health and environmental damage of an 85 kWh all electric car" (the Tesla Model S P85D).