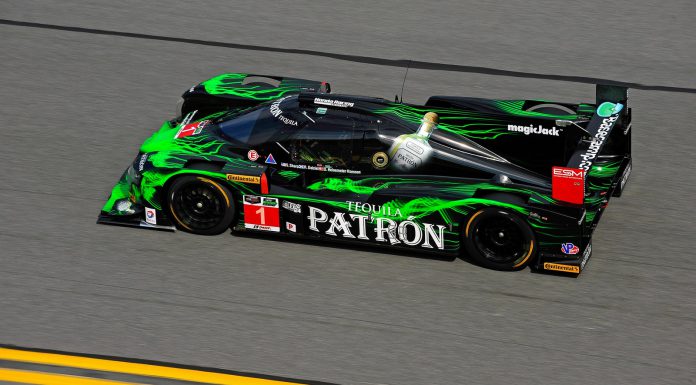 Not long after Honda surprisingly announced it would be taking its ARX-04b LMP2 prototype to this weekend's Pikes Peak International Hill Climb 2015, the racer has been officially pulled from the event.
In the lead-up to Pikes Peak, the ARX-04b suffered a turbocharger failure which caused further damage to the car's engine. As a result, the vehicle was unable to compete in practice on Tuesday and Wednesday which rookie driver Justin Wilson had to complete in order to be given the go-ahead for race day.
Honda Performance Development chief executive Art St. Cyr. said "It is with deep regret that we announce the withdrawal of our ARX-04b LMP2 prototype from this weekend's Pikes Peak International Hill Climb. We made this decision after encountering a series of mechanical issues that could not be resolved on site, and in recognition of the fact that we would be unable to correct those issues to our satisfaction in time to campaign the car competitively in Sunday's event.
"We entered the ARX-04b at Pikes Peak as an exploratory exercise, and although the car will not participate in the event, we have gathered a great deal of useful information from which we will learn in an effort to return the car to Pikes Peak next year. We wish to express our gratitude to members of the Extreme Speed Motorsports team, who helped us prepare the car, as well as longtime Honda Indy car driver Justin Wilson, whom we proudly selected to take it up the mountain," said St. Cyr.
[Via Racer]