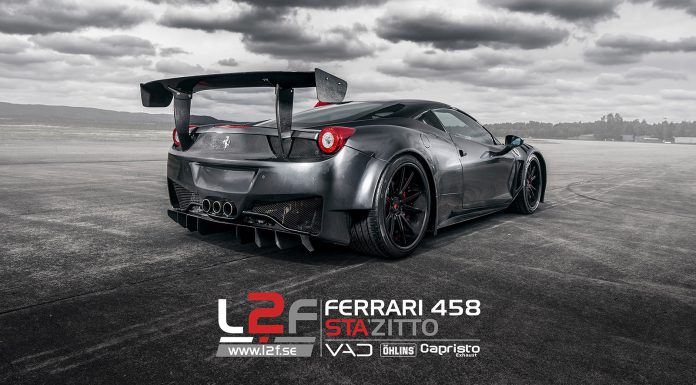 Regarded as one of the greatest supercars ever released, the Ferrari 458 Italia is still arguably the benchmark in the supercar scene despite being launched six years ago. Due to the car's crazy performance, it is little surprise why it has proven so popular among customers, particularly the rich and famous.
The latest star to pick up a 458 Italia was Swedish actor Mikael Persbrandt and he swiftly headed to Lights2Flag to have the car comprehensively customised into a true Ferrari 458 GT3 for the street.
[youtube]https://www.youtube.com/watch?v=la-wA86sxeU[/youtube]
First and foremost, Persbrandt's 458 Italia has been installed with a custom bodykit. The kit includes a custom front bumper, fenders, front splitter, door sills, flared wheel arches, rear bumper, rear diffuser, rear wing and support and new inner wheel arches. All of these components are made from expensive carbon fibre.
Elsewhere, the car features a custom Ohlins adjustable suspension system as well as a set of 3-piece AG Alpha 20 and 21-inch wheels. Paddle shifters from the 458 Challenge have also been installed as have 4-point racing belts. A Capristo valvetronic exhaust and custom inlet pipes are also featured.