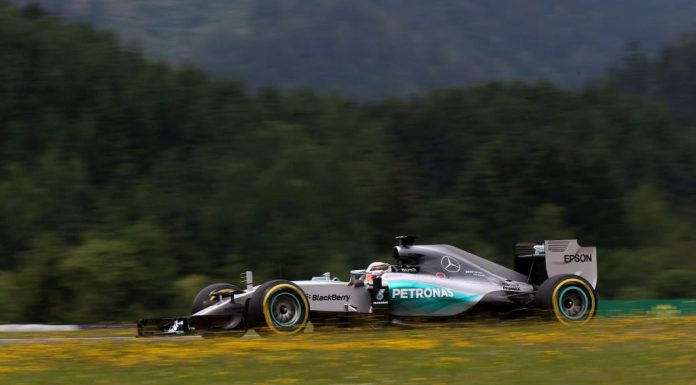 Mercedes' Lewis Hamilton and Nico Rosberg locked out the front row for tomorrow's Austrian GP after qualifying 1st and 2nd respectively. Surprisingly both drivers spun off in the final lap of qualifying but that never affected their wins. Hamilton spun off in Turn 1 while Rosberg went off in Turn 9. Sebastian Vettel claimed third for Ferrari leading Williams' Felipe Massa in fourth. Nico Hulkenberg will start in P4 ahead of the other Williams of Valtteri Bottas.
Ricciardo was taken out in Q1 after missing out in the top 15, it was the first time the Finn was eliminated in Q1 since last year in Hungary. There was a 30% chance of rain in Q1 but the track remained dry – the drivers thus entered Q2 on supersoft tires. Maldonado, Ericsson, Sainz, Ricciardo and Alonso were eliminated in Q2. Speaking about Mercedes, Vettel said: "I thought we could have a word but there were a bit too quick. We stepped into the groove nicely, but last part of qualifying they seemed to turn up the performance."
Free Practice Report
Nico Rosberg topped the timesheet on Friday morning during FP1 leading fellow teammate Lewis Hamilton in the second Mercedes-AMG car. Kimi Raikkonen was third for Ferrari while his teammate Sebastian Vettel faced a technical glitch in his Ferrari ending his session run pre-maturely. McLaren's Fernando Alonso also retired from the session when his car lost power.
Williams' Valtteri Bottas crossed the finish line in fourth followed by Sauber's Felipe Nasr, Red Bull's duo of Daniil Kvyat and Daniel Ricciardo, and Toro Rosso's Max Verstappen. A small incident happened in the pit lanes as Felipe Massa – who finished in ninth – was leaving to join the track when suddenly Ferrari's boss Maurizio Arrivabene jumped into the way but luckily Massa saw him and stopped.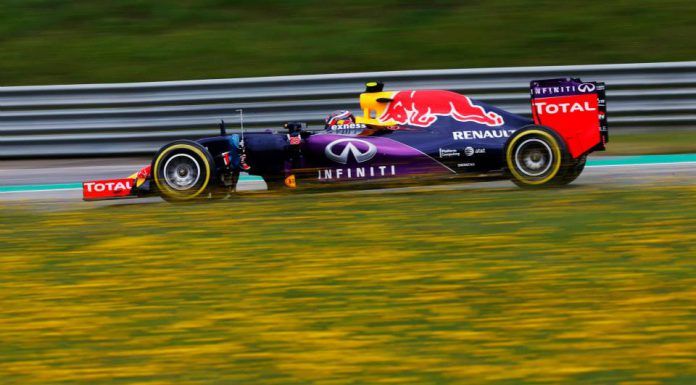 Ferrari stormed back to set the quickest time in FP2 with Vettel emerging fastest ahead of Rosberg's Mercedes. Raikkonen was third followed by Lotus's Pastor Maldonado. Hamilton flashed across the line in fifth place after struggling to best his time on soft tires while 24 Hours of Le Mans winner Nico Hulkenberg put Force India in sixth place.
McLaren had a tough session once again with both drivers completing 34 laps. Nonetheless, Alonso managed to test the team's new aero upgrades while at it. Ricciardo will be using his fifth engine this weekend while Alonso will utilize a fifth turbocharger as well as a new MGU-H unit. They will get a 10-place grid drop and a 20-place grid drop respectively.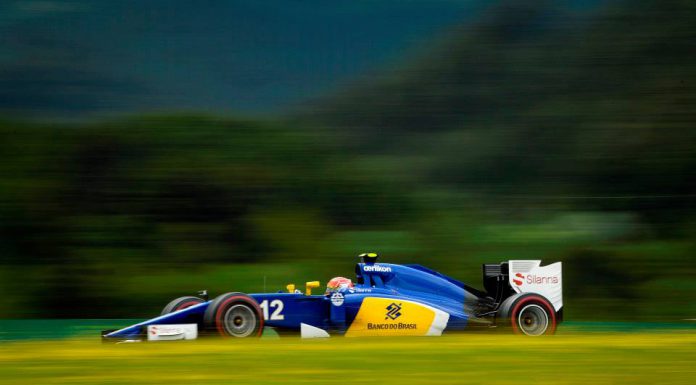 FP3 session met mixed weather conditions but it was Vettel who got lucky to set the fastest time on a dry track. The first half of the session was dry and both Mercedes drivers were quickest before Ferrari's Vettel bested their times to top the sheets. A red flag was shown when Alonso's McLaren came to a halt only for the rain to start when the race resumed.
Vettel thus stayed atop the timesheet leading Hamilton, Raikkonen, Sergio Perez and Rosberg further down in fifth. Ferrari has once again showed enough pace to threaten Mercedes' podium aim this weekend – it should be a tight race between the two manufacturers. The main race will kick off tomorrow at 14:00hrs local time.