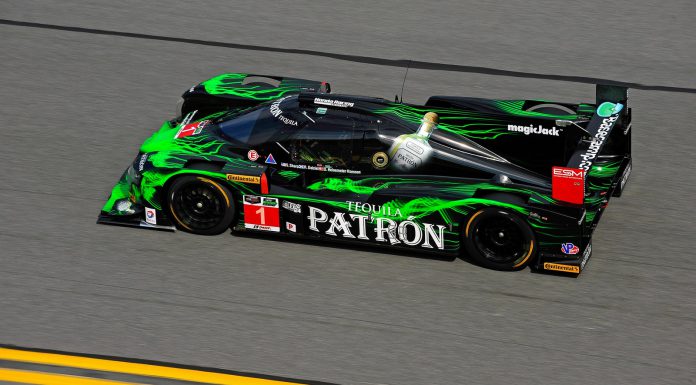 For this year's Pikes Peak International Hill Climb, Honda has announced it will be tackling the 'Race to the clouds' with its ARX-04b LMP2 endurance racer.
Typically, Pikes Peak attracts race cars developed specifically for it like the record-breaking Peugeot 208 T16 Pikes Peak. Not dissuaded by this fact, the Honda ARX-04b LMP2 will enter into the Unlimited class at the hill climb with former Formula One driver Justin Wilson behind the wheel.
Interestingly, the ARX-04b LMP2 will be the first ever car to compete in the Pikes Peak International Hill Climb with a full carbon fibre monocoque. As for power, it features a twin-turbocharged 3.5-litre Honda V6 engine.
Discussing the upcoming run, president of Honda Performance Development, Art St. Cyr said "This is an exploratory effort, to learn as much as we can in advance of a possible future assault on the outright record. We want to see how well our ARX-04b chassis adapts to the rigors of the Climb, and the high-altitude demands placed on our production-based V6 engine."
Justin Wilson added to this by saying "This is my first time competing at Pikes Peak and I'm really looking forward to the experience. I've run with Honda at the Indy GP and the '500′ this year, and also have run Formula E and at the 12 Hours of Sebring. But this will be every bit as difficult as any of them. I'm looking forward to the challenge and working with everyone at Honda."