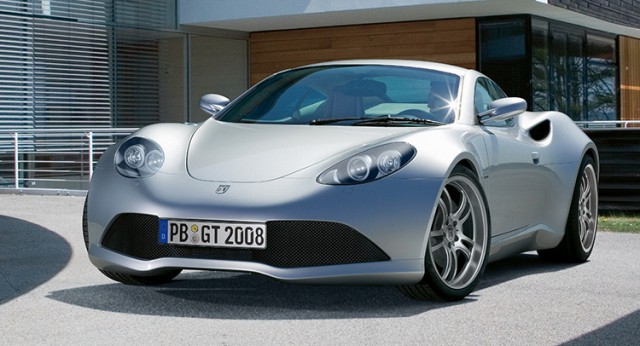 In 2012, niche German sports car maker Artega filed for bankruptcy. As a result, it was viewed as just another small automaker to disappear off the map as quickly and suddenly as it emerged. At the IAA Frankfurt Motor Show 2015 in September however, Artega will reportedly be making a comeback.
It has been confirmed that a company officially called Artega GmbH & Co. KG has been listed as an exhibitor for this year's Frankfurt show. While it is possible that an entirely new firm purchased the Artega name and wants to try its hand at creating a sports car company, it is far more likely that Artega itself has managed to rise from the dead and clawed its way out of bankruptcy.
When in operation, the firm's primary model was the compact Artega GT sports car. Featuring a relatively understated design and Porsche Carrera GT inspired headlights, the Artega GT certainly gained some fans. It utilised a 3.6-litre V6 engine sourced from Volkswagen delivering a total of 296 hp. When mated to a six-speed DSG transmission and rear-wheel drive, it was quite an impressive performance car.
Although it is unclear what Artega plans on bringing to Frankfurt, an updated GT seems the most likely option.