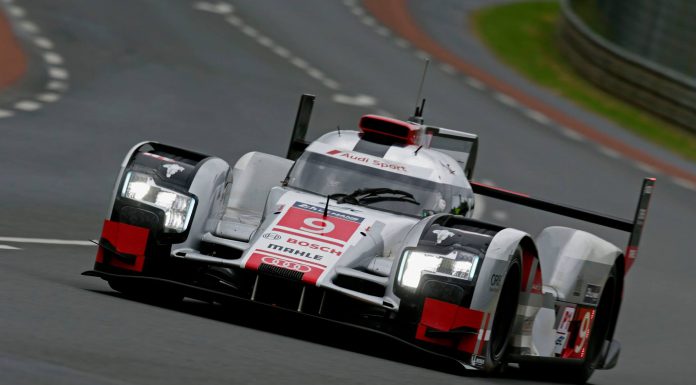 During the ongoing 2015 24 Hours of Le Mans which the Porsche 919 Hybrid continues to lead, the #9 Audi R18 e-tron has claimed a small victory by setting a new Le Mans lap record at the famous circuit.
The previous record was set by Jackie Oliver in a Porsche 917LH at the 1971 Le Mans endurance race. Due to the added length of the circuit as well as the addition of over double the corners and the break-up of the Mulsanne straight, LMP1 racers have been unable to topple Oliver's 3:18.4 lap until now.
This year however, the Audi R18 e-tron when being piloted by Filipe Albuquerque set a 3:17.647. While that time is just behind the pole setting lap of the 919 Hybrid this year, qualifying laps don't count towards lap records.
With over 7 hours in the race still remaining at the time of writing, there's every chance even quicker lap times will be recorded!
Follow our live blog here!