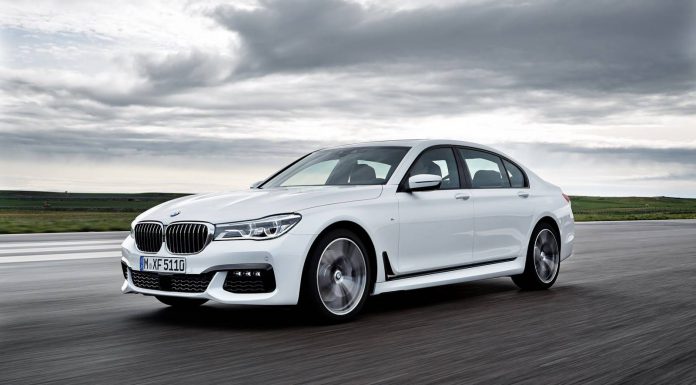 Just after the latest-generation 2016 BMW 7-Series was revealed, a number of official videos of the car have just been released. They show the exterior and interior in detail while also providing the very first driving footage of the new high-end luxury sedan designed to rival the existing Mercedes-Benz S-Class. As the videos aren't trailers for the new 7-Series, they don't feature any over-the-top soundtracks and simply show the car at its quiet best.
[youtube]https://www.youtube.com/watch?v=PZrjq53D9t0[/youtube]
While the car will be available in different fuel options in different countries, BMW has confirmed the availability of two variants in the United States upon launch. The 740i features a 3-litre, TwinPower, inline-six engine capable of producing 320 hp. Meanwhile, the 750i will come with a 4.4-liter, twin-turbo V8 which churns out 445 hp. Both the engines will be mated to an eight-speed Steptronic transmission and BMW's xDrive (all-wheel drive system) will be optional. The V8 and inline-six engines have been updated via BMW's new generation of power units. The 740i will come for $81,300 while the 750i will cost at least $97,400.
Moreover, BMW has also added the eDrive technology to the 740e. This technology was first showcased in the BMW i cars. The plug-in hybrid will be sold as a long-wheelbase with the xDrive as standard (and hence, will be badged the BMW 740Le xDrive). There will be a four-cylinder petrol engine that will work in unison with an electric motor to produce 326 hp. BMW claims that the updated 740e will have a fuel consumption of 2.1 liters per 100 kilometers and CO2 emissions of 49 grams per kilometer.
[youtube]https://www.youtube.com/watch?v=AZcuNDlIhsc[/youtube]
Since lightweight materials like CFRP, aluminium and steel have been utilised for chassis and body construction, the car's weight has been reduced by 130 kilograms. These materials have also said to have increased the "strength and rigidity" of the car.