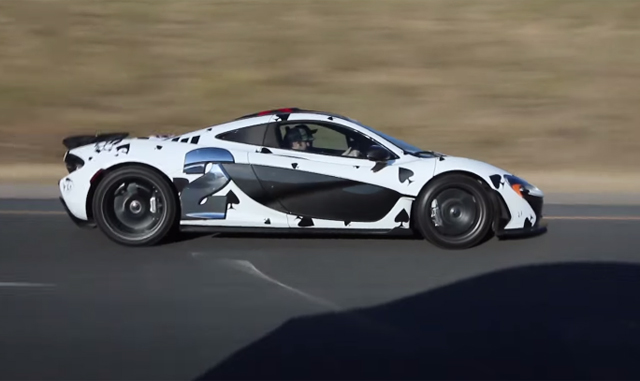 While Lewis Hamilton piloting the one-off Koenigsegg Agera HH was certainly a highlight of this year's Gumball 3000, another was unquestionably Canadian DJ deadmau5's bespoke McLaren P1.
[youtube]https://www.youtube.com/watch?v=oyGNz2BsO7A[/youtube]
While deadmau5, real name Joel Zimmerman, only took delivery of his P1 a couple of months ago, he wasn't scared of exploring its performance during Gumball. What's more, it was also installed with a custom white wrap with the number 2 and black spades throughout thanks to tuning shop Sekanskin. Additionally, Zimmerman brought along his McLaren 650S Spider for the event with a white wrap and complete with red heart logos.
Interestingly, deadmau5's P1 is actually painted in a bright shade of blue from the factory. While Gumballers always create special wraps for their cars, there's certainly a possibility the DJ will keep his P1 looking like a Dalmatian for the foreseeable future!