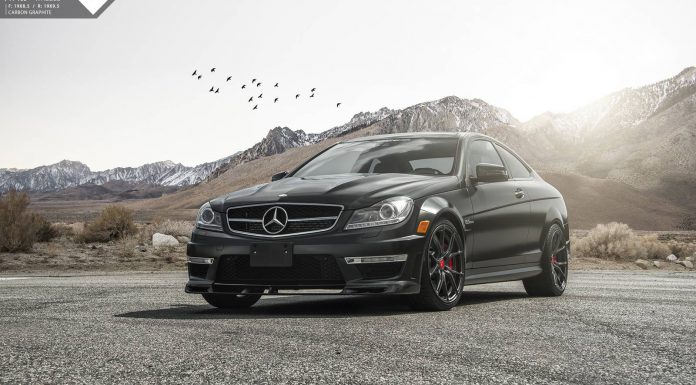 Despite the W205-generation Mercedes-AMG C63 being unveiled late last year, production of the outgoing C63 AMG Coupe is still ongoing. Even when the new C63 Coupe is revealed, it'll certainly have a tough time rivalling the old car in terms of sheer aggression. Thanks to a set of aftermarket wheels from Vorsteiner, this particular C63 AMG Coupe is even more menacing.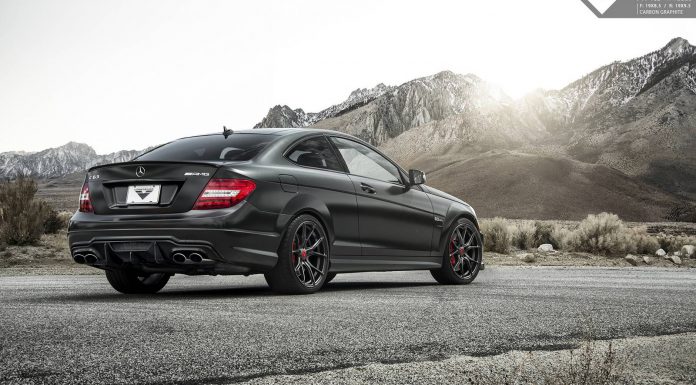 The wheels in question are the V-FF 103 and they are finished in carbon graphite. The glossy finish of the wheels ensures that the German sports car really turns heads as when combined with the factory matte black finish, this C63 is unlike any other.
Alongside the wheels, it has also been installed with a carbon fibre front splitter and carbon rear diffuser.