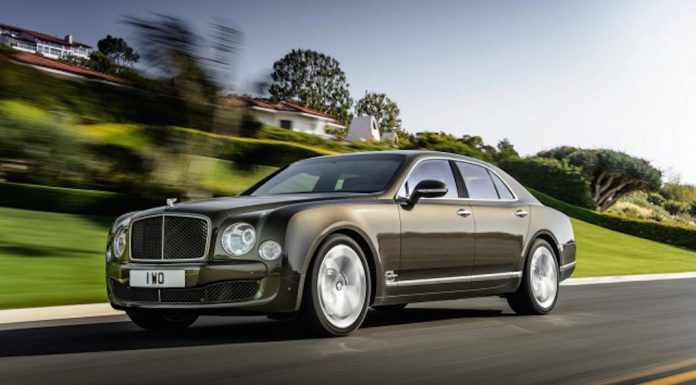 The Middle East is one of most profitable markets for Bentley Motors. The British luxury car manufacturer reported a seven per cent increase in its sales in the region last year, and dealers in UAE and Saudi Arabia are among the top three Bentley dealers in the world.
Bentley has also made Dubai the new abode for its headquarters, for operations in Asia Pacific, Africa and Middle East.
The Bentley Mulsanne is already a highly coveted car in the Middle East. Bentley launched a limited edition Bentley Muslanne called the "Muslanne Majestic" for its Middle East customers in 2014. A year before that, the car manufacturer commenced sales of a special edition Muslanne, called the "Mulsanne Shaheen"- influenced by the "Shaheen eagle, a bird of prey found in the Middle Eastern region". Again the car was targeted at Bentley's Arab following.
Now, the premium car company has introduced Mulsanne Speed in UAE- a performance variant of the standard Muslanne.
The car promises to give "the fastest ultra-luxury driving experience in the world". First unveiled at the 2014 Paris Motor Show, the Mulsanne Speed is powered by a 6.75-liter twin-turbo V8 engine, capable of producing 530 hp and 1100 Nm of torque. The standard Mulsanne produces 505 hp and 1020 Nm of torque. The car is mated to an 8-speed automatic gearbox which transfers the power to the rear wheels of the car. The Mulsanne Speed propels from 0 to 100 km/h in 4.9 seconds and can hit a top-speed of 305 km/h.
The chassis and suspension of the car have been improved to ensure better handling at high speeds. Moreover, in the 'Sport' mode, the engine runs above 2,000 rpm so the turbo kicks in without any lag. The 'Sport' mode, which is available apart from the 'Comfort' mode and 'Bentley' mode, also stiffens the suspension and gives a better steering response to the driver.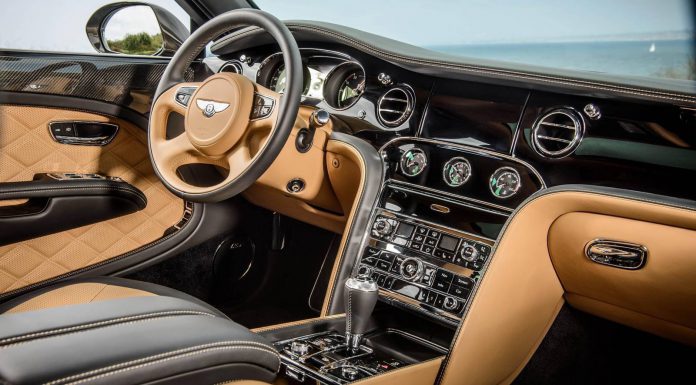 Additionally, the car only runs as a V4 during light load and Bentley has worked extensively to improve the transition to V8.
Styling wise, the Mulsanne Speed looks identical to the standard Mulsanne, although the black tinted headlamps, taillights and front grille give it a more exquisite look.
The car comes with 21-inch alloy wheels and is available in four different bodyworks- spectre, candy red, camel and marlin. It will be available at a price starting from AED 1.6 million ($435,000).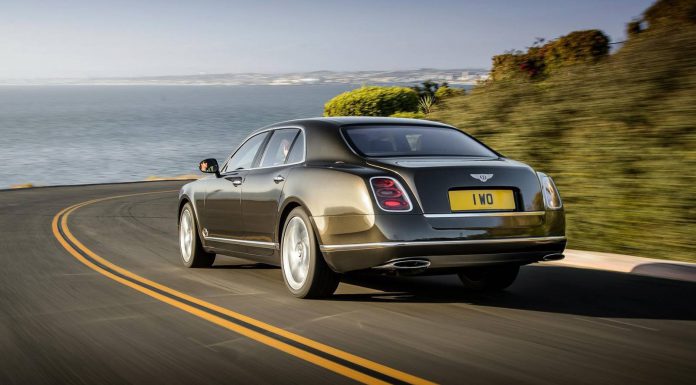 "The new Mulsanne Speed is the car that defines Bentley, as a flagship for driving luxury performance," Stephen Reynolds, Regional Director for Bentley Motors in Middle East, Asia Pacific and Africa said.
"Our customers don't compromise, and we've adopted the same approach in the design, engineering and crafting of our new flagship."
"The Mulsanne Speed is distinguished, calm and relaxing, but always with a connection to the road and relentless dynamic performance on demand. In this car, every journey becomes a drive."
[Via 7Days]