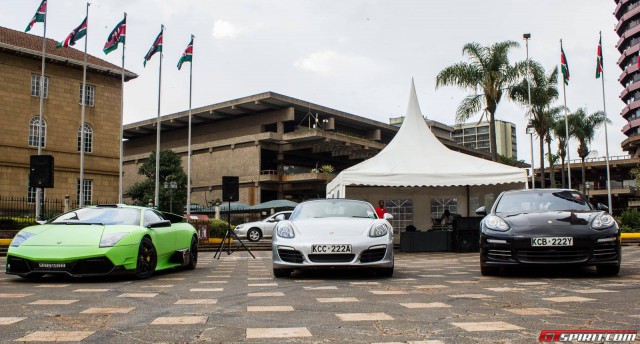 The first annual Nairobi Auto Festival set new motor show standards in East Africa this past weekend after gathering the region's finest cars and a record crowd that witnessed the birth of a new era in motoring. Set at a very familiar location in Kenya's capital city – Kenyatta International Conference Center – the event turned a normally quiet city on Sundays into an arena of exhilarating and different frequencies of car sounds.
As explained earlier in our preview post, there were different categories open to participants for exhibition. Most importantly was the supercar and luxury category under which a number of Italian and German supercars were exhibited – making Nairobi Auto Festival the first motor show in East Africa to exhibit Italian supercars. They included a verde Lamborghini Murcielago and a Ferrari F430 Spider registered with Central African number plates.
The supercar and luxury lawn also harbored a couple of other cars including a Bentley Continental GT, Mercedes-Benz ML63 AMG, Audi S5 Coupe, Nissan GT-R, BMW E60 M5, BMW Z4 and a classic MG Convertible. Auto Art Racing had its own stand that comprised of a rare Subaru STI Type-R with "22B" conversion kit, a Celica GT4 and a Mitsubishi Evo VI Extreme.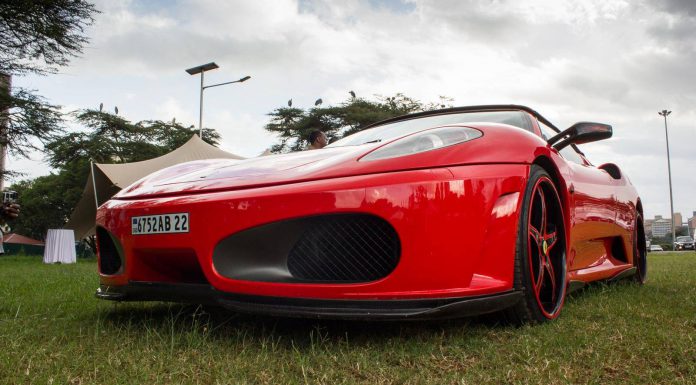 Clubs made up the largest composition in the show; from the Subaru Club Kenya who had numerous cars on display not to mention its one of the largest club in Kenya. Evolution Club followed next with various generations of the Mitsubishi Evolution starting with IV all the way to X, their cars were also some of the cleanest on display. VW club brought out the Golf GTIs representing the entire German club with Mercedes-Benz Club and BMW Club missing in action.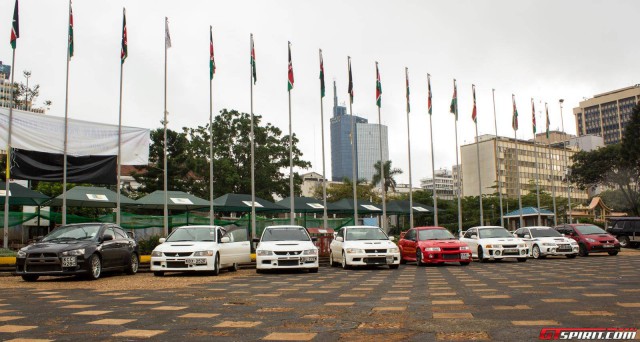 There was an off-road section positioned next to the Judiciary and despite most of the country's off-road cars missing there was an interesting collection that comprised of a restored Range Rover classic and a Nissan rally truck that was running a Nissan GT-R engine – one of the biggest attraction at the show.
Unity Auto Garage brought out their whole crew including one of the very few Supra's in the country. They managed to keep the crowd in their corner by running their engines and doing a few donuts as well. At one point they competed with the Subaru Club on who would attract the biggest crowd by revving their cars. Burnouts and powerslides were prohibited for safety reasons but the next edition will have a dedicated action arena for sure.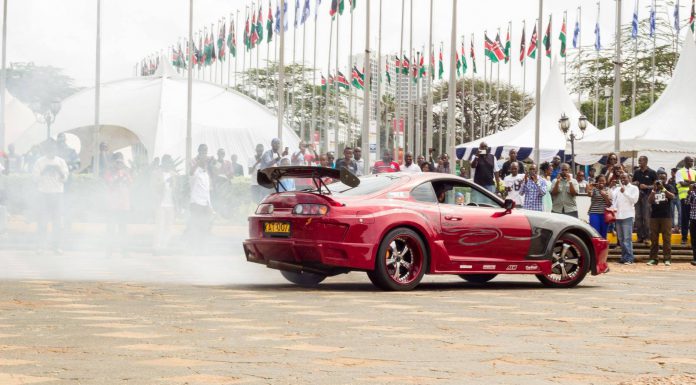 Subaru Kenya represented the manufacturers' category where they brought out various branded items and a tuned Subaru STI – one of the cleanest at the show. Needless say they are the most active dealership in the country and received a lot crowd activity in their booth which was quite outstanding. Japanese owned Delights Kenya brought out their best cars including two Mitsubishi Evolution's and a Prodrive Subaru WRX rally car.
Generally, Nairobi Auto Festival opened a new chapter for auto shows in Kenya by raising the bar higher. We look forward to an event bigger second edition hopefully with international participation!