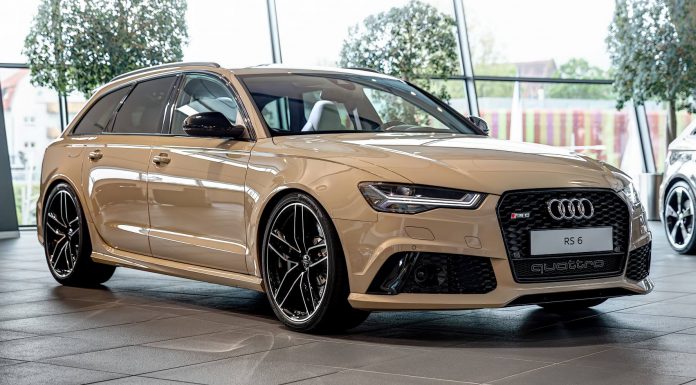 A unique Audi RS6 Avant is currently on display at the Audi Forum Neckarsulm in Germany.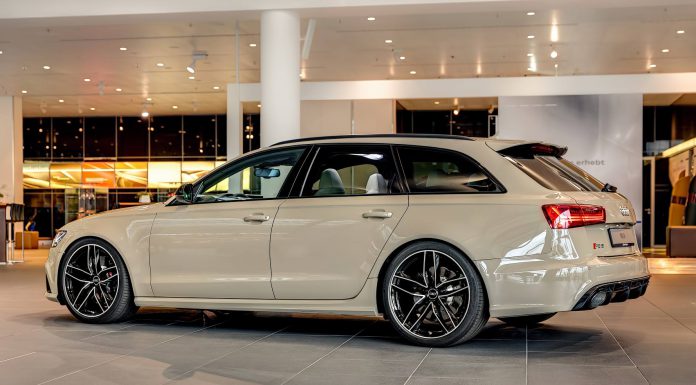 This particular RS6 Avant is finished in a shade dubbed Mocha Latte which comes courtesy of the Audi exclusive division. Additionally, it has been installed with the Optics Package finished in gloss black with elements like the wing mirrors, front air intake elements and rear diffuser completed this way as well. Moreover, gloss black 5 twin-spoke sports wheels have been fitted.
In the cabin, this Audi RS6 Avant features black leather as well as a range of contrasting white elements.
Beyond these unique features, this Audi RS6 Avant remains mechanically identical to all other RS6s. As a result, its potent 4.0-litre, twin-turbocharged V8 engine manages to deliver 552 hp and 516 lb-ft of torque. When combined with an eight-speed transmission and all-wheel drive, the potent estate rockets to 100 km/h in a mere 3.9 seconds as well as a 305 km/h top speed.