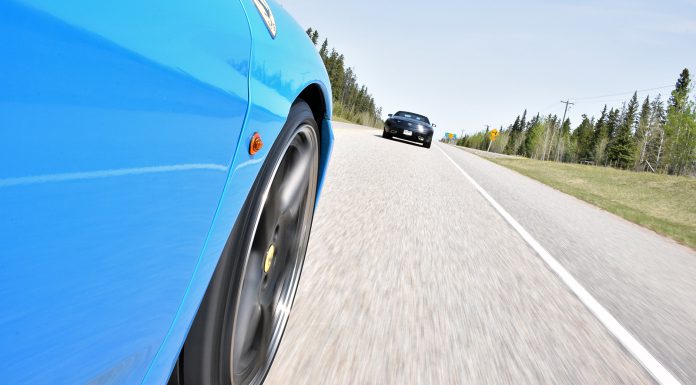 Cars are meant to be driven… hard! That's how ZR Auto in Canada does business. When they're not modifying exotics, they're out driving them.
ZR Auto invited a number of their customers out for a Sunday drive to the majestic Fairmont Banff Springs resort in beautiful Banff, Alberta, for a scenic drive concluding with brunch.
Among the attendees in the 18-car group were ZR Auto's gold Lamborghini Diablo, a Jaguar XKR-S GT in RSR trim, an SLS AMG Roadster, DMC Lamborghini Murcielago LP640-4, heavily modified Murcielago, a pair of Nissan GT-Rs, a stunning blue Ferrari F430 and many more.
Our group left Calgary, taking the scenic countryside route to Banff, with our photographer in a blue F430 with Novitec wheels, Fabspeed high-flow cats and Tubi exhaust.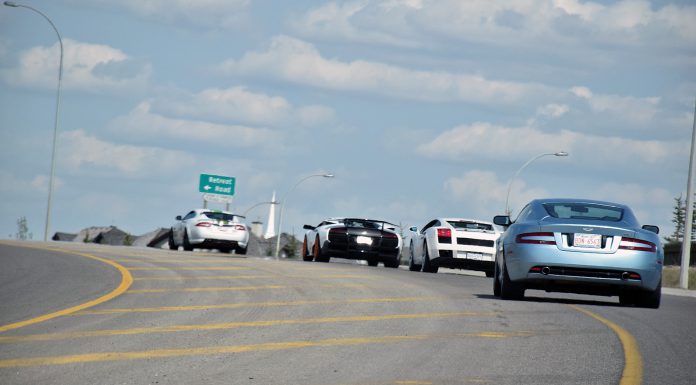 After chasing the cars through the mountain stretches, the cars arrived in Banff, much to the amazement of the tourists in downtown. Bystanders pulled out their cameras and gazed on in awe as the supercars passed by.
This will be the first of many drives put on by ZR Auto this year. Stay tuned for more photo galleries and videos down the line!