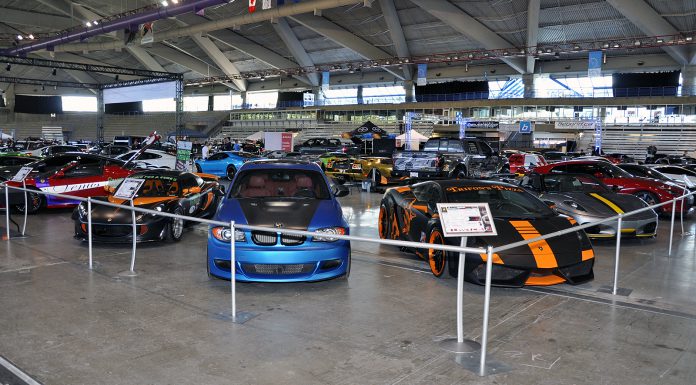 The Driven auto show just wrapped in Calgary, Canada, and had one of the most incredible displays of aftermarket cars we've ever seen. An estimated 400+ tuners and exotics were in attendance at the show. From modified GTRs and Subarus to an Edo Competition Maserati MC12 and Murcielago LP570-4 SV by ZR Auto were all on display.
The modified supercars that the boys from ZR Auto brought were the highlight of the show. A pair of Heffner twin turbo Gallardos (1500 hp and 1750 hp) both drew looks from the crowd with their unique wraps. Accompanying them were a DMC Murcielago, LP670-4 SV, a trio of F430s, a Lotus Exige S, Novitec Ferrari 360, Jaguar XKR-S GT and many more.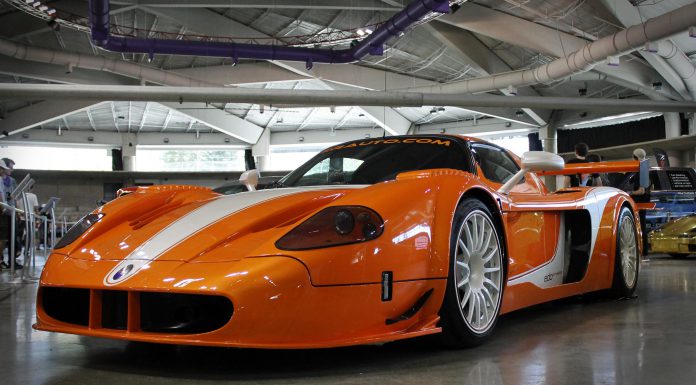 The cars that were present at the booth were beyond insane. Whereelse on the planet would you see a satin black Edo Competition Ferrari F40, Sportec/Techart Porsche 911 GT2 RS with 714 hp and a gold chrome Lamborghini Diablo all in the same place, not to mention the obnoxious Maserati MC12 Corsa and heavily modified original Mini wearing a one-piece widebody kit and wrapped in the British flag!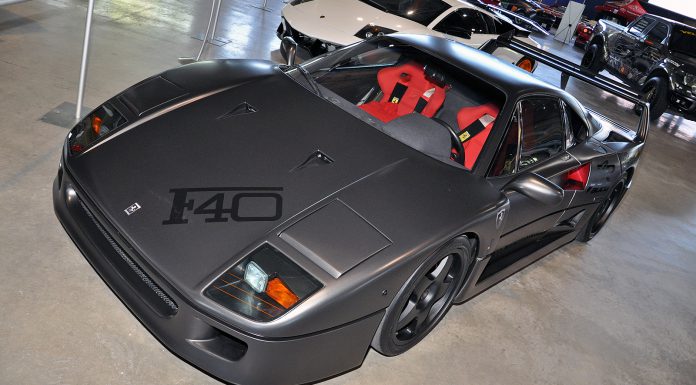 Zahir and his crew really outdid themselves this year with their lineup of 21 exotics. From twin supercharged Ferraris to limited run Jaguars and even a Hennessey Velociraptor, not only were the cars jaw-dropping, but unimaginably cool! Enjoy the photos of ZR Auto at Driven 2015!
*Maserati MC12 photos by F40 Photography