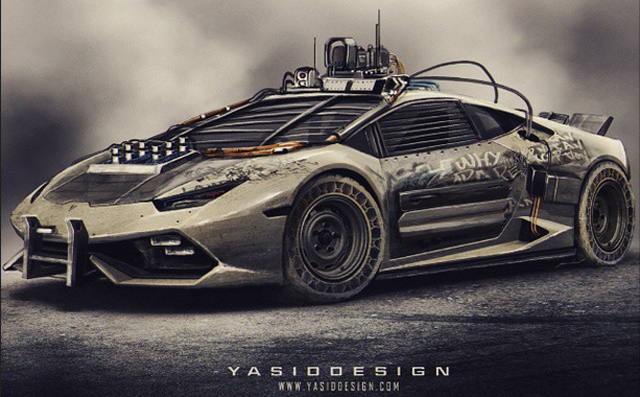 Just what would a Lamborghini Huracan have looked like if it featured in 2013 action film Elysium? Well to answer that question, Yasid Design has created the following rendering.
The Italian supercar has been fitted with bespoke bodywork include a smaller bulbar at the front as well as bars across the headlights and windscreen. It has also been imagined with a host of equipment mounted to the roof while airless tyres have also been fitted to ensure the car never suffered a puncture if brought to life.
If it was the apocalypse, would this be your perfect car?
[Via Yasid Design]