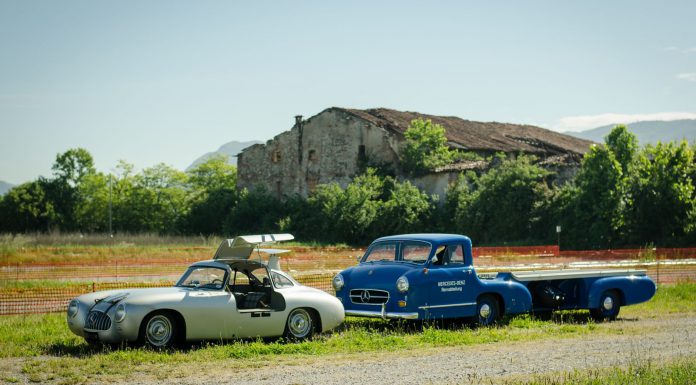 The 2015 edition of Mille Miglia is only two days away and GTspirit is attending this historic event together with Mercedes-Benz. Our car is none other than the recently launched 2015 Mercedes-Benz SL500 417 Mille Miglia Edition. This year's rally is scheduled to take place between May 13th and 17th. Cars will arrive at the starting point in Brescia on Wednesday for a warm up before kick off on Thursday.
Drivers will leave Desenzano on Thursday with the first stop set for Riccione, they will then leave for Rome on Friday where they will spend the night. On Saturday they will leave Rome for Parma and back to Brescia on Sunday. This route is the Mercedes-Benz Mille Miglia Tribute Route, you can access the full program here. Mercedes-Benz will have cars manufactured between 1945 and 1981, they will be complemented by AMG models not to mention 16 special edition SL models and SLR Club as well.
Mille Miglia has a rich history spanning two world wars and is regarded as one of the greatest motorsport events of all time. In fact, it used to be part of the World Sports Car Championship from 1953 to 1957. The rally was started on March 26, 1927 in Italy by Aymo Maggi and Franco Mazzotti. The two were frustrated after the Italian GP was moved from Brescia to Monza.
The first race had 77 starters but went ahead to become the greatest event of the Pre war era, averaging millions of spectators who would line along the routes to witness history in the making. Just like any motorsport event, it had its own accidents and was discontinued several times, a total of 56 people have been killed during Mille Miglia – including drivers and spectators.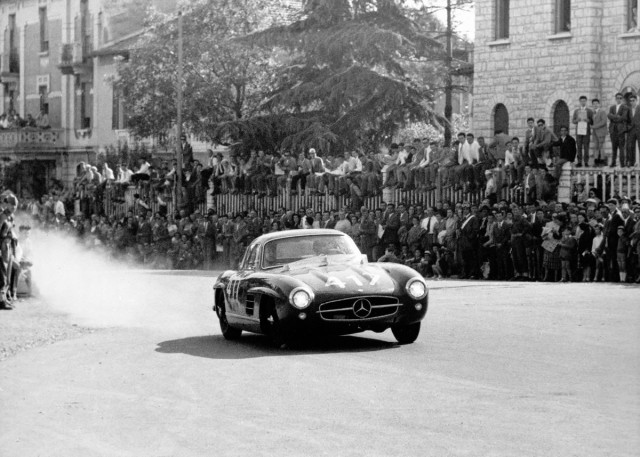 The race was revamped in 1977 and renamed to Mille Miglia Storica. It now involved pre-1957 cars which would take several days to complete a given route. With time it has grown to become a prestigious event gathering huge support from manufacturers. Alfa Romeo has the highest number of wins at 10 while Ferrari is second with 7. Mercedes-Benz has two wins including the 1955 one by Sir Stirling Moss with the 300 SLR.
More than 400 cars have been registered for this years event; key players include Mercedes-Benz, Ferrari, Jaguar, BMW, Healey, Aston Martin, Alfa Romeo, Bugatti and more. You can view the full list of entrants here. The GTspirit Team arrived in Brescia on Tuesday, we are joined here by hundreds of participants and journalists. We witnessed historic cars including Jaguar's, BMW's, Alfa Romeo's, Ferrari's and more. Below are a few photos from the dome where the initial preparation was taking place.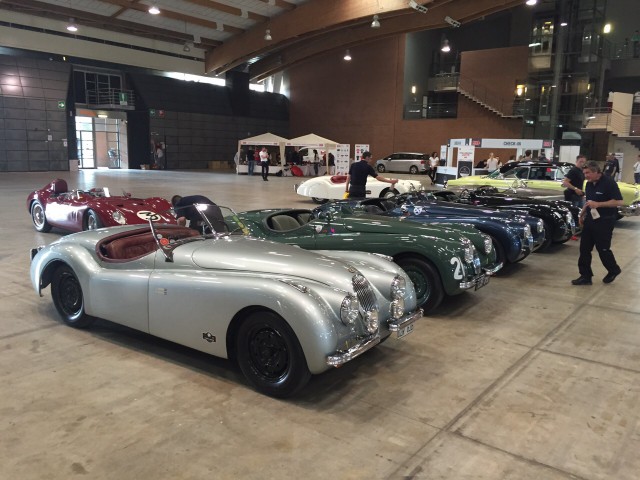 We will bring you day-to-day updates mainly through our social media channels with main galleries dropping here.