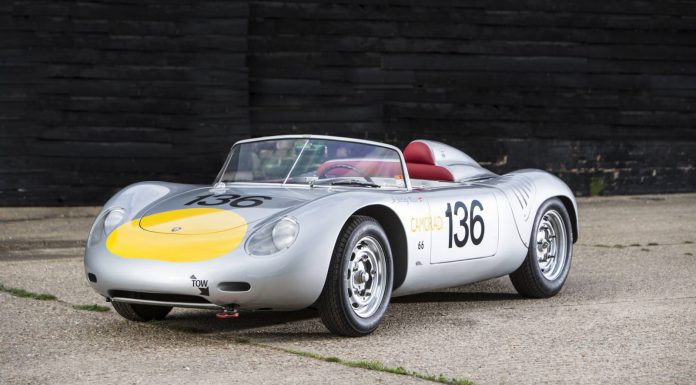 Motor racing legend Sir Stirling Moss is selling his charismatic Porsche RS-61, the last machine he raced competitively – with a price of £1.7 to £2 million ($2.5 – $3m) predicted at Bonhams 2015 Goodwood Festival of Speed sale.
The car going under the hammer on June 26, Porsche RS-61 chassis number '718-070', is of the type raced by Sir Stirling – founder patron of the Festival of Speed – when he was setting the racing pace around the world between 1958 and 1962, winning Formula One Grands Prix and sports car classics.
He describes the Porsche RS60/61 series as having been "Just super cars – beautifully balanced and simply tailor-made for such races as the mighty Targa Florio around 440 miles of Sicilian mountain roads."
But apart from being the legendary knighted sportsman's last real racer, this Porsche RS-61 chassis '070' now to be sold has a great American provenance that could bolster transatlantic bidding. For its first owner in 1961 was Bob Holbert of Pennsylvania, the leading American Porsche specialist of the era whose son Al Holbert went on to be a legendary Porsche racer himself and head of Porsche Motorsports in the United States.
The agile little 'RS' (RennSport') cars had a powerful four-cylinder air-cooled engine mounted behind the open two-seat cockpit and it won the daunting Targa Florio in the Sports Car World Championship in 1956, 1959 and 1960.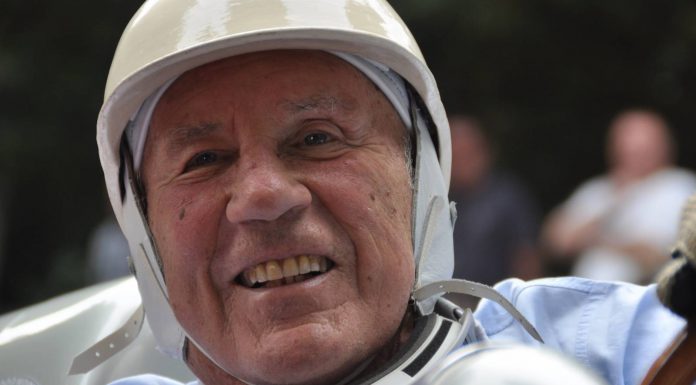 The following year, Moss shared a 2-litre RS60 there with 1962 and 1968 World Champion-to-be Graham Hill (father of 1996 World Champion Damon). Porsche chose the 2-litre engine rather than the usual 1.7 litre to ease gear-changing demand on that gruelling island course. Moss recalled: "Our racing car was just perfect for the course, we could hardly have wished for nicer, and I led for the first four 44-mile laps, by 1½ minutes before handing over to Graham for his two laps. He handed the car back to me 76 seconds behind a Ferrari, and I managed to change that into a 65-second lead with one lap to go.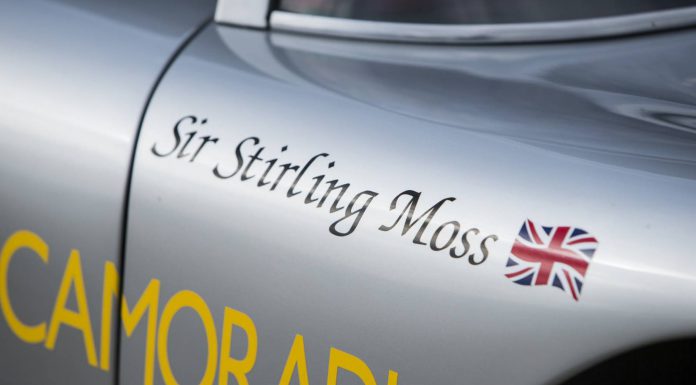 "We looked on course for a lap record last time round and a great win until – only 8kms from the finish – the transmission failed, put us out, and the Ferrari won instead…" There was similar frustration when Moss and Hill then drove the latest, almost identical, Porsche RS-61, with 1605cc engine, in the Nurburgring 1,000 Km race in Germany, again battling with the powerful factory Ferraris. "I was set to take the lead when the little car broke – but it had been exciting while it lasted," he recalled.
Moss never lost his affection for "this grand little Porsche" and some years ago, when he saw this very well-restored RS-61 chassis '070' offered for sale in America he fell in love with it. He bought the car and subsequently raced it at Historic level in the Le Mans Classic and in the USA in his very last competitive motor race.
Bob Holbert had competed in the car in his busy programme of Sports Car Club of America east-coast events, including the Daytona National, then sold the car to gentleman driver Tom Payne – who always raced wearing an impeccably valeted business suit and tie.
Payne and Porsche RS-61 '070' featured in further east-coast events like the Cumberland Nationals, Wisconsin Grand Prix, Thompson Nationals and the Atlanta '500' Sprints. Third owner Millard Ripley subsequently won at the glamorous Watkins Glen circuit and overall '070' is credited with no fewer than 13 victories and 20 podium placings in SCCA National Competition.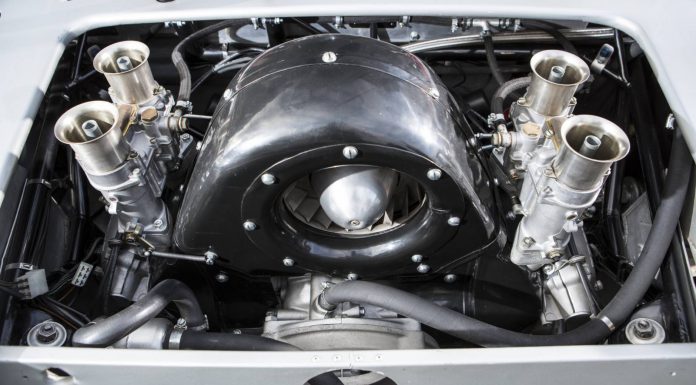 The car was finally retired from active competition in 1963, but survived complete and unmolested before being restored for American 'Vintage' racing as early as 1969. More recently top historic Porsche specialist Andy Prill has completed a thorough rebuild which saw the car re-finished both mechanically and aesthetically to its current race-ready form.