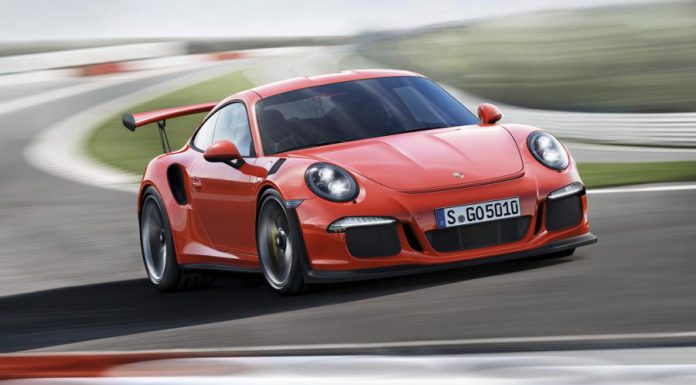 According to new reports, Hollywood actor George Clooney is set to receive a brand new 2016 Porsche 911 GT3 RS for his 54th birthday from his wife Amal Clooney.
If speculation is to be believed, Clooney has already test driven the hardcore 991-generation 911 GT3 RS in the United Kingdom. When he takes delivery of the car in the United States, it will replace an older 911 in his collection which also includes a 1959 Chevrolet Corvette. Clooney's GT3 RS is also pinned to be one of the very first to arrive in the United States and it will be interesting to see what colour it is painted in.
Could you imagine Clooney's GT3 RS finished in Ultraviolet?
The 2016 Porsche 911 GT3 RS of course uses a brand new 4.0-litre six-cylinder engine which remains naturally aspirated. It has been tuned to deliver 493 hp (the same as the 997 GT3 RS 4.0) but now delivers 384 lb-ft of torque which is 15 lb-ft more than the GT3 RS 4.0. Additionally, these figures represent a 25 hp and 60 lb-ft increase over the current 911 GT3.
As always, the new Porsche 911 GT3 RS features rear wheel drive and the aforementioned six-cylinder engine is coupled to a seven-speed dual-clutch PDK transmission. As a result, the German sports car will accelerate to 100 km/h in a mere 3.3 seconds and crack the 200 km/h mark in just 10.9 seconds. By comparison, the old 911 GT3 RS needed 3.9 seconds to hit 100 km/h.