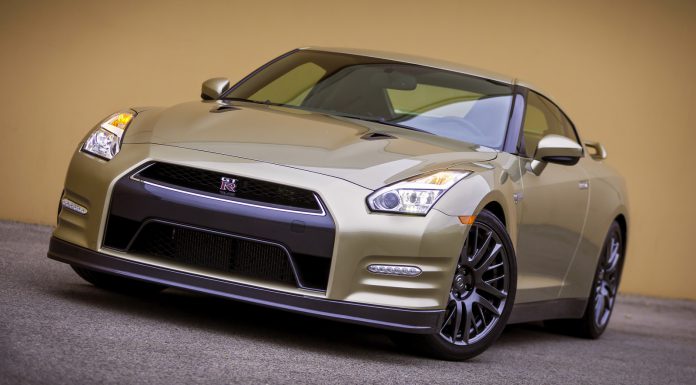 Capped to just 45 units worldwide, the Nissan GT-R 45th Anniversary will be one of the Japanese marque's rarest and most exclusive vehicles. On the back of the car's official launch late last year, a brand new gallery of the front-engined sports car has been released online.
The key point of difference between the GT-R 45th Anniversary and other derivatives of 'Godzilla' is the fact that it is painted in a shade dubbed Silica Brass. This colour is identical to the one used on the 2001 Nissan Skyline GT-R M-Spec. Additionally, the GT-R 45th Anniversary Edition is available solely with the Premium Edition level of trim and comes standard with a commemorative emblem in the interior. Additionally, an exclusive model plate number is found in the engine compartment.
Beneath the skin, the 2015 Nissan GT-R 45th Anniversary Edition remains mechanically identical to the other GT-R variants (except the Nismo of course). That means its 3.8-litre twin-turbocharged V6 engine delivers a total of 545 hp and 463 lb-ft of torque and is mated to a six-speed dual-clutch transmission.
Beyond being offered throughout Japan, it was revealed earlier in the year that 30 examples of the GT-R 45th Anniversary will be offered in the United States.