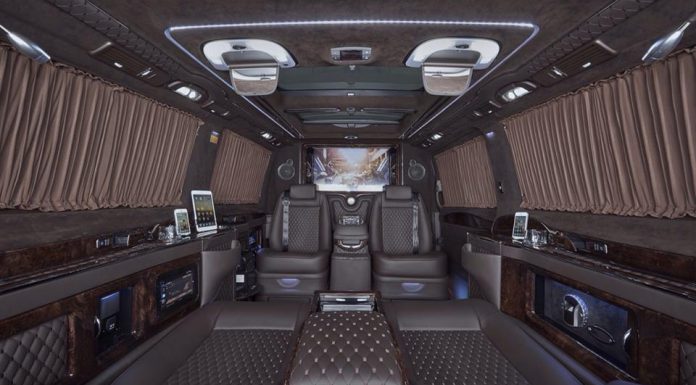 When it leaves the German factory, the Mercedes-Benz Viano is a certifiably understated people mover and bus providing luxury and all the create comforts you'd expect from a Mercedes-Benz. The Viano also provides the perfect base for modification with its spacious cabin offering ample opportunity for improvements and refinements.
The following Mercedes-Benz Viano currently residing at Al Ain Class Motors in Dubai is the perfect example of that. It has been installed with a completely custom interior to provide its future owner with the perfect combination of luxury and sophistication in a package you'd be hard pressed to beat on the road. In fact, this Viano features private jet levels of luxury and exclusiveness.
For starters, the standard seats have been removed and in their place are two fixed seats as well as a fixed row of seats which can fully recline. Beyond the new seats, plush dark brown and black leather is featured throughout alongside exclusive carpets and wooden trimmings.
Rolls-Royce Phantom eat your heart out.