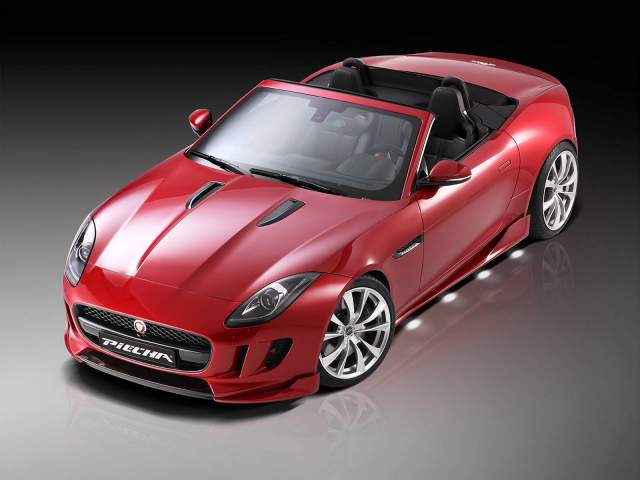 The Jaguar F-Type, whether in coupe or convertible specification, is one of just a few cars regarded by most as absolutely stunning. As a result, it takes guts to tune the British sports car but that's exactly what Piecha Design has done.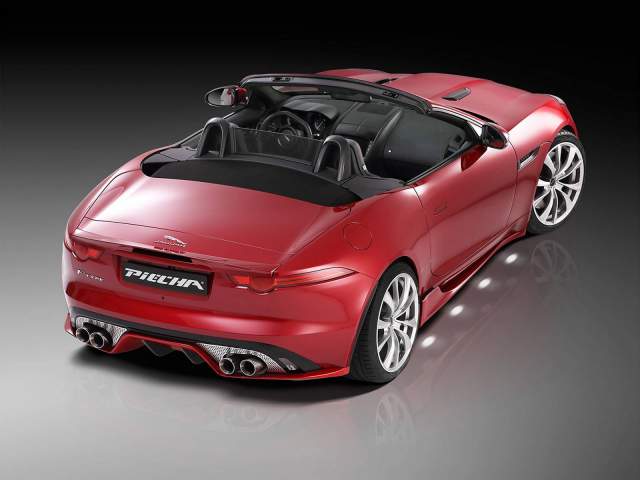 The German tuning firm offers an aerodynamic package for the F-Type as well as a new set of alloy wheels. The aero package includes the adoption of a new bumper which includes a revised splitter for added aggression. Additionally, Piecha Design offers a bold set of side skirts for the F-Type which include a prominent flare towards the rear wheels.
Completing the aerodynamic package is a new bumper and diffuser combination. As for the wheels, they measure 20×9.5 inch at the front and 20×11 inch at the rear and have been combined with shorter springs that drop the car's ride height by 30 mm.