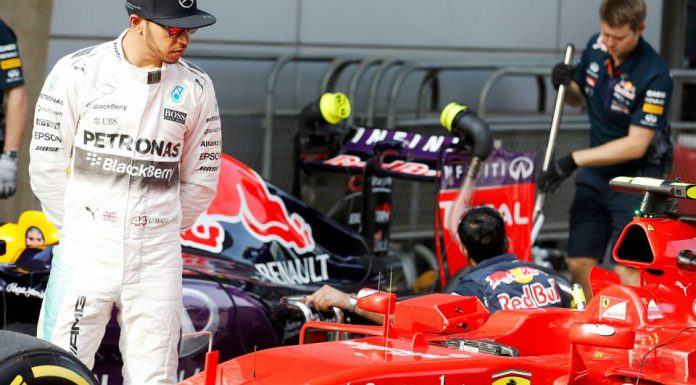 The Gumball 3000 rally routinely attracts a number of well-known celebrities and racing drivers but the 2015 edition is set to top all others with confirmation that reigning Formula One World Champion Lewis Hamilton will compete in a leg of the rally.
It has been confirmed that Hamilton will compete in the Los Angeles to Las Vegas leg of the Gumball 3000 which kicks off on May 23 in Stockholm. Unfortunately, it is unclear what car Hamilton will be driving nor who his co-driver will be. However, with cars like the one-off Pagani Zonda 760 LH, a brand new blue McLaren P1 and Mercedes-Benz SLS AMG Black Series in his collection, it seems inevitable that the Mercedes driver will be piloting something very special.
As always, GTspirit will be covering all of the stages of Gumball 3000 so stay tuned!