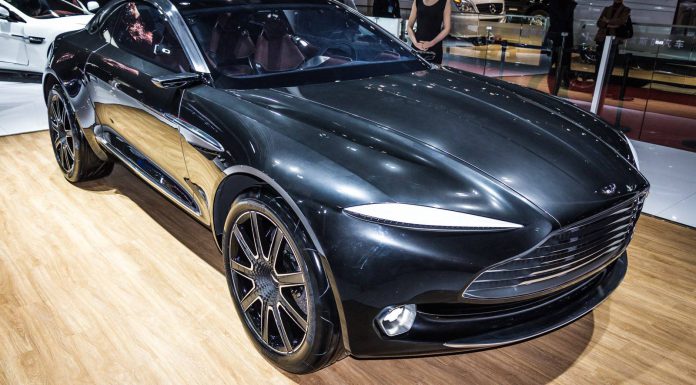 The bold Aston Martin DBX Concept is currently on display at the Shanghai Motor Show 2015. While the car has yet to be given the thumbs up for production, it seems likely that it will be produced in some form. Consequently, we just had to take an in-depth look at this intriguing new Aston Martin product.
The Aston Martin DBX Concept uses electric, inboard-of-wheel, motors powered by lithium sulphur cells. The DBX then gets carbon ceramic brakes with a kinetic energy recovery system (KERS) and rear view cameras in place of the side view mirrors. Few details have been released that give us much of an insight into the power unit fitted to the DBX Concept however.
Inside, the Aston Martin DBX receives a velvet-like Nubuck leather interior. The exterior features a unique paint finish – Black Pearl Chromium – which has been specially created to mimic the look of a genuine black pearl and comprises a micro-fine layer of chrome.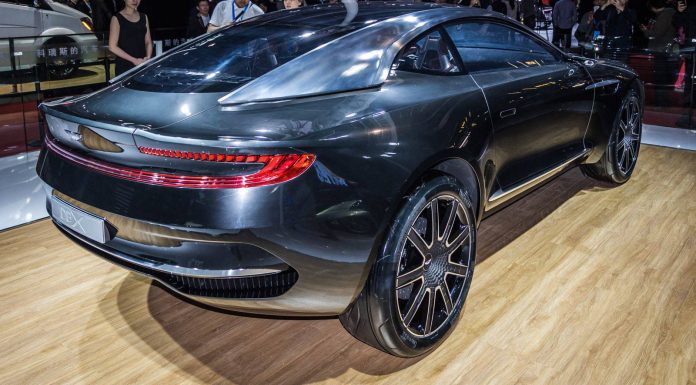 For more about the Aston Martin DBX Concept, check out our previous post. For more from the Shanghai Motor Show 2015, follow our news channel.