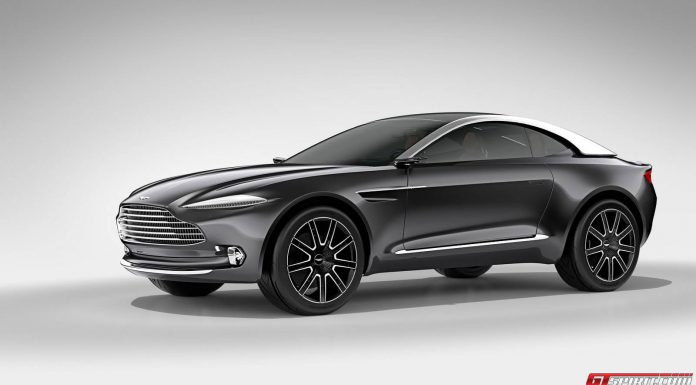 Aston Martin have unveiled the Aston Martin DBX Concept at the Geneva Motor Show 2015. The DBX Concept is a concept which previews the British brand's vision for the luxury GT segment. In truth, the Aston Martin DBX Concept is probably aimed at testing the water for a potential Aston Martin SUV or crossover segment.
Aston Martin have experimented with supermini's and sedans, the next logical step is the SUV. It that respect Aston Martin have all but confirmed that the something has been given the green light in the DBX's intended segment. The Aston Martin DBX seats four adults in luxury and comfort.
The Aston Martin DBX Concept uses electric, inboard-of-wheel, motors powered by lithium sulphur cells. The DBX gets carbon ceramic brakes with a kinetic energy recovery system (KERS) and rear view cameras in place of the side view mirrors. Few details have been released that give us much of an insight into the power unit fitted to the DBX Concept.

Inside, the Aston Martin DBX gets a velvet-like Nubuck leather interior. The exterior features a unique paint finish – Black Pearl Chromium – which has been specially created to mimic the look of a genuine black pearl and comprises a micro-fine layer of chrome.
Unveiling the concept, Aston Martin CEO Dr Andy Palmer said:
"The DBX Concept is a challenge to the existing status quo in the high luxury GT segment. It envisages a world, perhaps a world not too far away, when luxury GT travel is not only stylish and luxurious but also more practical, more family-friendly and more environmentally responsible.

"I asked my team at Aston Martin to expand their thinking beyond conventions, to explore what the future of luxury GT motoring would look like in years ahead, and the DBX Concept you see before you is the result. This is, clearly, not a production-ready sports GT car, but it is a piece of fresh, bold thinking about what Aston Martin GT customers around the world could request of us in the future.

"The DBX Concept is more than a thought starter for us and for our customers, though. We will, in due course, be entering a car into the new DBX space and I am very much looking forward to seeing how this concept is received not only here today, but also by our legion of existing loyal customers and by those potential customers around the world who have, to this point, yet to consider one of our cars."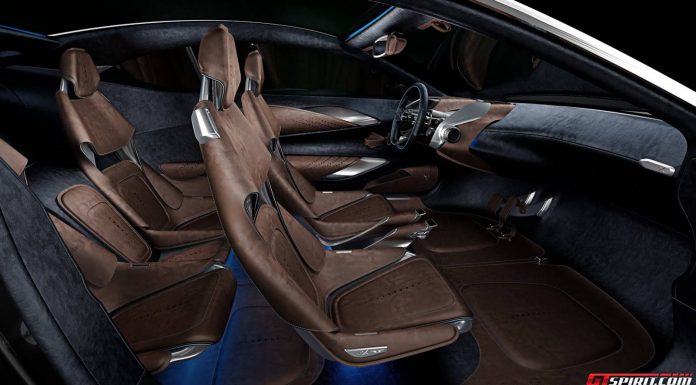 For all the latest from the Geneva Motor Show 2015, take a look at our dedicated news feed or follow us on Facebook, Twitter, Instagram or Google+.