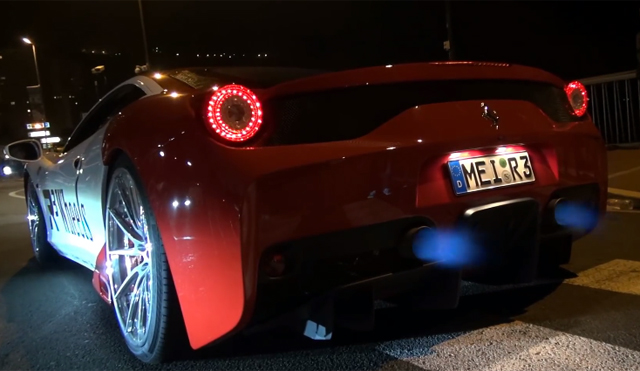 With a roaring 4.5-litre V8 engine loud enough to make V12-powered supercars take notice, the Ferrari 458 Speciale is undoubtedly a beast. The following example however, is even more extreme thanks to its fitment of an aftermarket Frequency Intelligent exhaust system!
[youtube]https://www.youtube.com/watch?v=pRYwnTvi3UE[/youtube]
As the following videos show, this 458 Speciale has been in Monaco for the Top Marques Monaco show and thanks to its screaming exhaust, has been causing chaos through the hills above the small principality. Alongside the Frequency Intelligent exhaust, it has also been installed with a Marlboro inspired livery and a set of R3 wheels.
[youtube]https://www.youtube.com/watch?v=6sOpG1P-GFI[/youtube]
So tell us, could this be the world's best sounding Ferrari 458 Speciale?