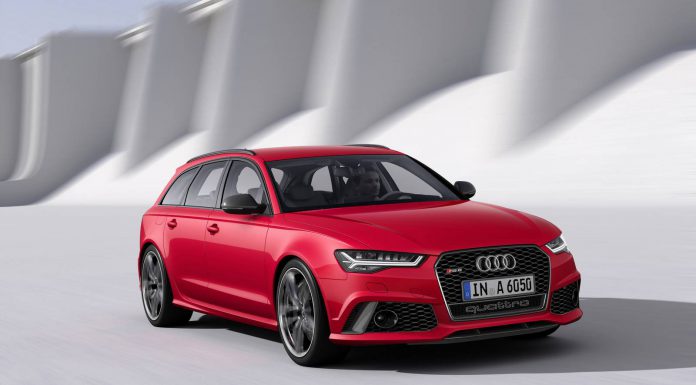 Despite the facelifted Audi A6 and Audi A7 ranges being revealed last year, U.S. pricing for the new Audi models has only just been released.
For the entry-level facelifted Audi A6, U.S. customers will now have to hand over at least $46,200 excluding the additional $925 destination fee. Compared to the outgoing A6 range, the facelifted model commands a $1400 premium. The addition of the German marque's staple quattro all-wheel drive system bumps the price up to $48,400.
2016 Audi A7 Sportback

Elsewhere, Premium Plus equipped Audi A6 models have been priced from $49,900 with the A6 TDI quattro starting at $59,500. Prestige models then range between $61,700 and $63,700. Meanwhile, the cheapest facelifted Audi S6 model with the Premium Plus trim costs $70,900 and the Prestige variant $75,300.
As for the facelifted Audi A7, the cheapest model is equipped with the Premium Plus package and it costs a minimum of $68,300 while the A7 TDI costs $70,400. As for the 2016 Audi S7, it costs at least $82,900 and the RS7 then starts at $108,900.
Underpinning the new 2015 Audi A7 Sportback is an aluminium and steel chassis which Audi claims is "extraordinarily lightweight and designed for maximum comfort in terms of noise". Luggage space remains the same as the outgoing model but that still means with the rear seats up, the 2015 Audi A7 and S7 Sportback includes 535 litres of space while with the seats down, that expands to 1390 litres.