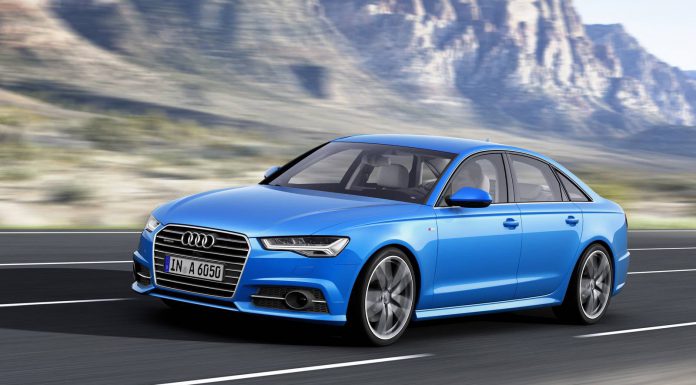 Audi has just revealed the updated 2015 Audi A6 family which sees a host of upgrades adopted by all A6 variants from the A6 allroad quattro, to the S6, S6 Avant as well as the Audi RS6 Avant.
One of the most notable changes adopted by the 2016 Audi A6 family are the new headlights. Available with LED or Matrix LED technology, the newly designed headlights combine sharp lines with the latest innovations in headlight design. Additionally, the single frame front grille has been modified on all A6 models with the air intakes, front and rear bumpers, side skirts, tailpipes and taillights also adopting some subtle visual tweaks.
Beyond the exterior changes, Audi has modified the interior of the A6 range with colours flint grey and salsa red now available. The front seats are also available with ventilation and massage functions with the company's latest MMI navigation system featuring on all models. The top-of-the-line navigation system uses a power retractable eight-inch monitor and uses an advanced Tegra 30 graphics chip from Nvidia.
For the 2016 Audi A6 and A6 Avant models, three different TFSI engines and five TDI engines are available. The entry-level one delivers 150 hp through to 333 hp. The top-of-the-range petrol engine, the 3.0-litre TFSI six-cylinder has been thoroughly revised and delivers the aforementioned 333 hp. On the diesel front, it is led by a 3.0-litre turbo delivering 326 hp. This engine uses an eight-speed tiptronic transmission whereas the other engines come with either a six-speed manual or seven-speed S tronic.
As for the 2015 Audi S6, S6 Avant and RS6 Avant, some changes have also been adopted. The S6 and S6 Avant feature a 4.0-litre TFSI twin-turbocharged V8 engine delivering 450 hp. As a result, the sedan hits 100 km/h in 4.4 seconds and the S6 Avant reaches the same mark in 4.6 seconds. In the 2015 Audi RS6 Avant, its twin-turbocharged 4.0-litre V8 pumps out 560 hp, the same as the outgoing model, and hits 100 km/h in 3.9 seconds and a 305 km/h top speed.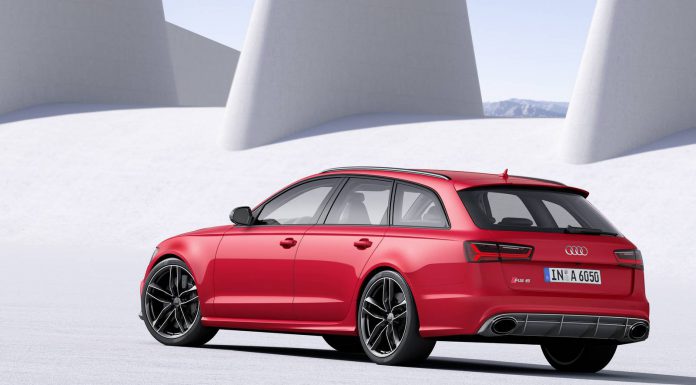 Discussing the new Audi A6 range, Board Member for Technical Development at Audi AG, Dr. Ulrich Hackenberg said, "With the new Audi A6, we are writing the next chapter in an excellent success story. It represents innovative technology and Audi's premium claim. The Audi A6 sets new standards in many technical fields: the lightweight body containing many aluminium components, the powerful and highly efficient engines, the sporty chassis and the advanced assistance and multimedia systems."
Deliveries of the new Audi A6 family will begin later this year. Pricing for the entry-level petrol starts at 38,400 euros in Germany while the range-topping RS6 Avant will set buyers back at least 108,900 euros.