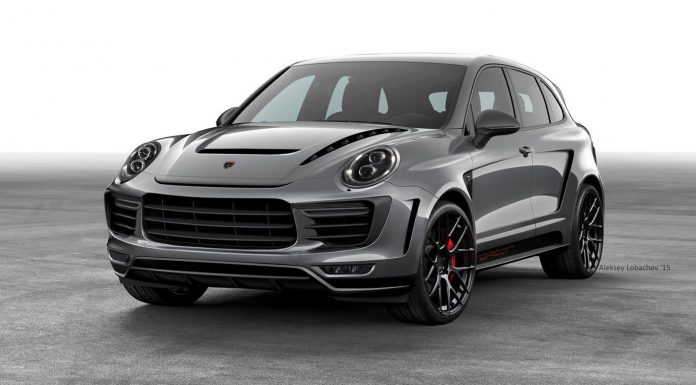 TopCar has made a name for itself by making some truly eye-catching bodykits for various Porsche models in recent years. Now the Russian tuner has unveiled what could be its most dramatic Porsche Cayenne bodykit ever with it combining elements from the Porsche 911 and Porsche Macan.
As these images show, the grey Cayenne in question has evidently been installed with a set of headlights borrowed straight from the Porsche 911. Alongside the new headlights are revised air intakes, a new bulging bonnet as well as a revised grille and bumper have been fitted.
From the side, the car is rolling on a set of matte black wheels with new side skirts also featuring prominently. At the rear, TopCar has borrowed the taillights from the Porsche Macan and installed them alongside a prominent bootlid lip spoiler, an aggressive rear diffuser, new bumper and redesigned quad exhaust pipe layout.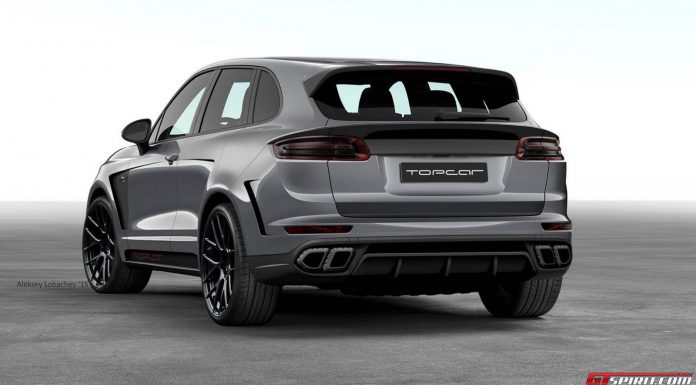 It remains to be seen if TopCar plans on offering these visual upgrades to the public.