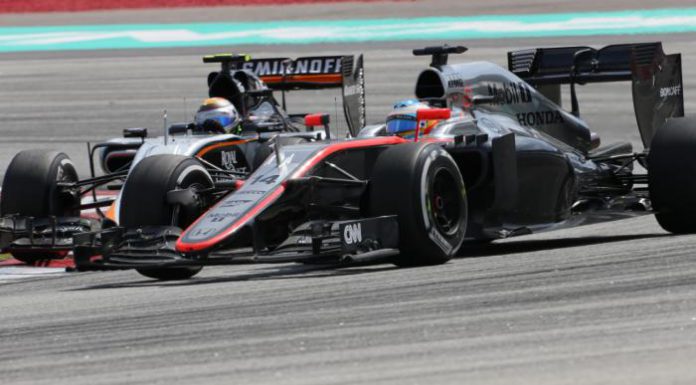 After a poor showing in the Malaysian Grand Prix, a source within McLaren-Honda has confirmed that the struggling team is over 100 hp down compared to its rivals.
According to a report released by Germany's Auto Motor und Sport, the struggling Honda engine was given a 25 horsepower boost. Despite the incremental power boost, however, McLaren remains well behind.
"We are still over 100hp behind," a McLaren team member said.
While they may be down on horsepower, McLaren has not slowed the pace of aerodynamic development. For the Chinese Grand Prix, the MP4-30 is sporting a revised nose, floor, sidepods and 'S-duct'.
Despite the new additions, McLaren driver Fernando Alonso is not optimistic about his teams chances.
"I don't think our package will be as well suited here as it was in Malaysia," Alonso was quoted as saying. The long high speed straights of the Chinese circuit are likely to amplify Honda's engine troubles.
Team boss Eric Boullier was similarly pessimistic about McLaren's chances in China and Bahrain.
[Via WorldCarFans]