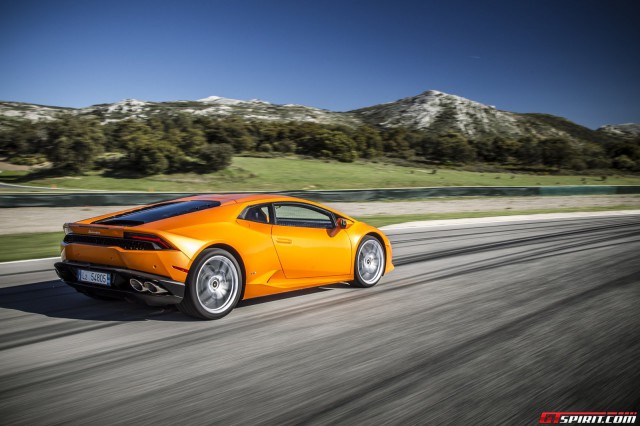 On the back of recent reports that Ferrari is planning a rival to the McLaren 570S and Porsche 911 Turbo S with a twin-turbo V6, Lamborghini has confirmed that it currently has no plans to create a sub-Huracan sports car to compete in this emerging market.
The news was revealed by Lamborghini chief executive Stephan Winkelmann while speaking with Car and Driver at the New York Auto Show 2015. Winkelmann said that while he hasn't ruled out a new 'entry-level' sports car for the brand, no such car is currently on the radar.
"I learned one thing in the automotive industry to say "never say never," and it's clear the small segment is very competitive. This means that all is pretty much the same as in other segments where you sell hundreds of thousands of cars a year, so there is a price positioning, everything is understandable and foreseeable and based on figures and comparison. At the time, we are not planning to do something like this. When we speak about derivatives inside the models then there might be, here and there, some opportunities. But basically, we're not planning to do a new car for this level," Winkelmann confirmed.
As it stands, a base Lamborghini Huracan sets U.S. customers back $241,945 while the McLaren 570S has been priced at just over $180,000.
[Via Car and Driver]