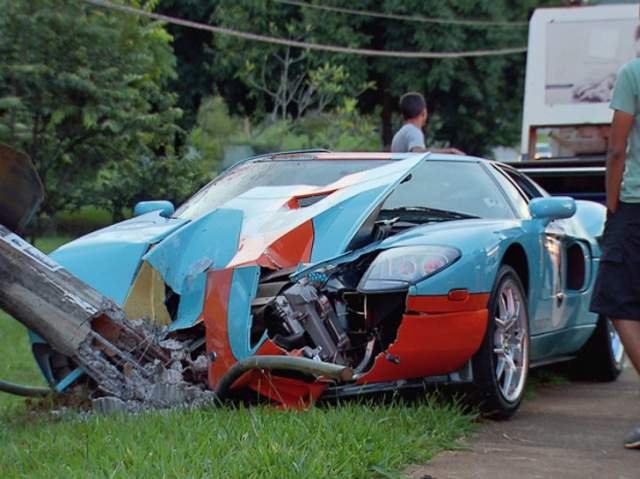 A rare Ford GT Heritage Edition has been damaged heavily in Brazil following a crash last Saturday.
According to witnesses at the scene, the driver entered a corner too fast in the American supercar and lost control with the rear-end kicking out. While it is believed that the driver was able to correct the slide, it was too late as the Ford GT was already spearing towards a lamp post which it eventually hit head on.
Thankfully, both the 51-year-old driver and his wife in the passenger seat managed to escape the impact without injury. The same cannot be said about the GT however.
As the pictures show, the front-end has sustained serious damage with the bumper and bonnet taking the brunt of the impact. While it is hard to determine if any mechanical damage has been done, the owner will definitely be up for an expensive insurance and repair bill.
In case you didn't know, just 383 examples of the Ford GT Heritage Edition were created. Each are fitted with a 5.4-litre supercharged V8 delivering 550 hp and mated to a six-speed manual transmission driving the rear wheels.