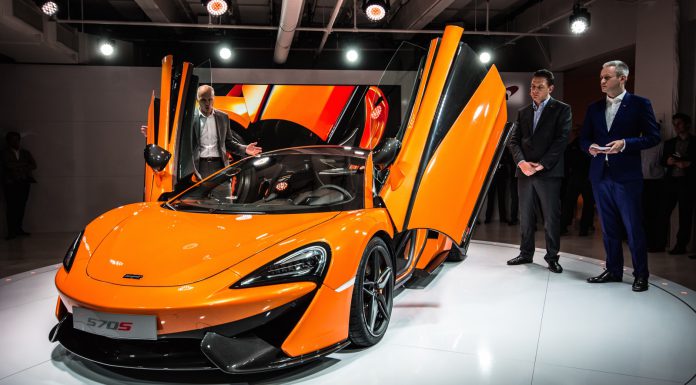 The entry-level model in the McLaren Sports Series reportedly dubbed the McLaren 540C is pinned to debut at the Shanghai Auto Show 2015 kicking off later this month.
According to reports, the McLaren 540C will feature a slightly detuned variant of the 570S's 3.8-litre twin-turbocharged V8 engine. Rather than producing 562 hp and 443 lb-ft of torque, the 540C will reportedly pump out 533 hp and 398 lb-ft of torque. The 'C' in the name will stand for 'Club' and it will be the second 'C' branded McLaren model after the 625C introduced last year.
Whereas the 570S directly rivals the Porsche 911 Turbo S, the McLaren 540C will be targeted at the 'standard' 911 Turbo. Alongside slightly less power and torque, the 540C is also speculated to cost around $20,000 less in the United States than the $184,700 sticking price of the 570S.
Further details about the 540C will be released in the lead-up to its world debut.