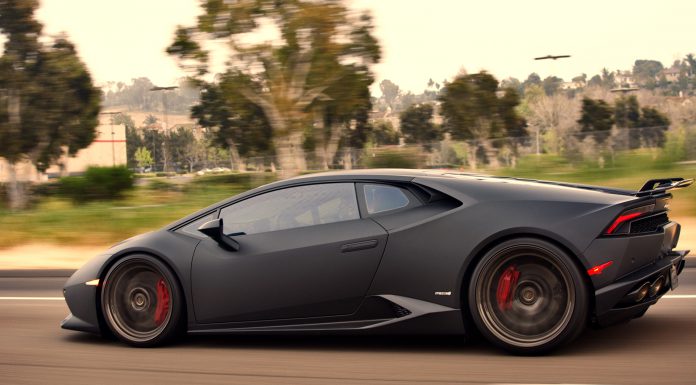 GMG Racing is at it again with another fantastic build for one of their customers. The Huracan is Lamborghini's latest and greatest, and now the team at GMG Racing have turned this ordinary Huracan into something extraordinary!
GMG Racing, located in Santa Ana, California, performed some subtle yet effective modifications to this Hurucan, starting with the exhaust.
Their in-house GMG Sport Exhaust system increases power up to 25 hp and saves approx 50 lbs of weight while improving throttle response throughout the entire rev range.
The factory exhaust note is muted at best and really does not do justice to the V10 engines ability. The GMG sport exhaust system offers a sound that would be right at home at LeMans, but is also comfortable around town with no drone in the cabin. The exhaust note changes in all 3 performance modes of the engine Strada, Sport and Corsa.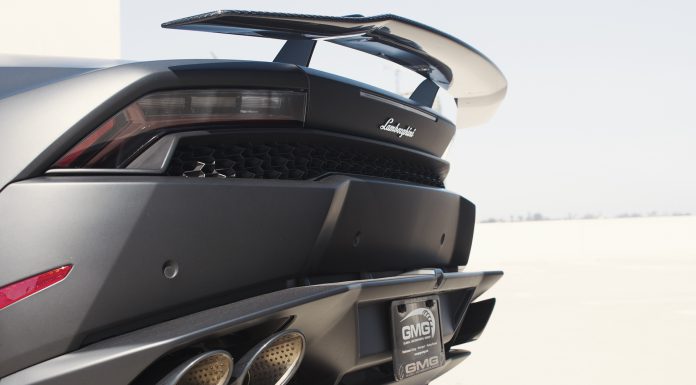 The team also outfitted the Huracan with a set of sexy ADV.1 rims, 20″ on the front and 21″ on the rear, wrapped in Pirelli P-Zero tires. A Novitec Tridente lowering module was then outfitted to give the Huracan a super-aggressive stance as well as a matte black wrap to give it that extra-deadly look.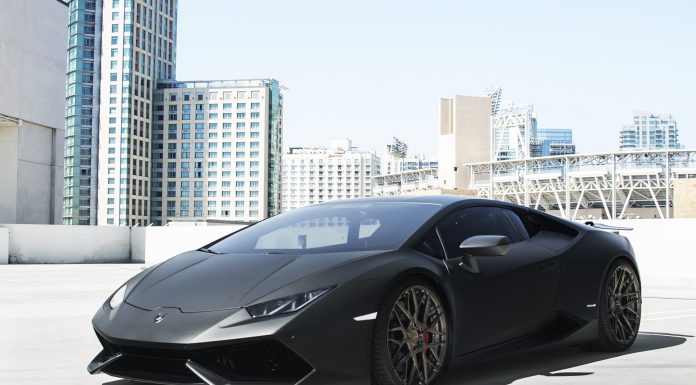 Finally, a Vorsteiner rear spoiler was added to this already perfect Huracan to complete the look.
KVK Photography took this Huracan out for a photo shoot and all we can say is that this car is beyond amazing! We can't think of a more perfect looking Lamborghini Huracan!