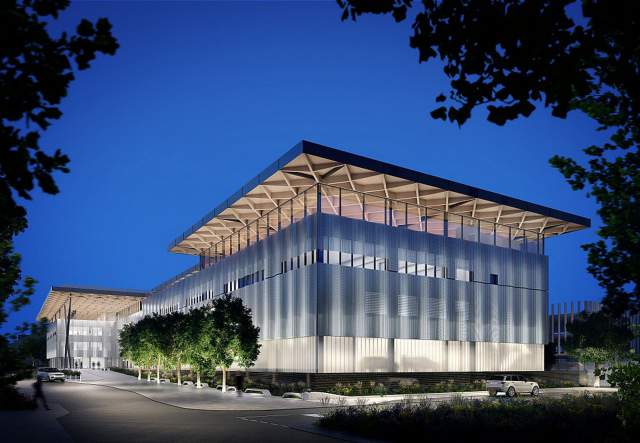 Jaguar Land Rover has just made an announcement that it is investing 600 million pounds (about $900 million) into the firm's facilities throughout the U.K's West Midlands region.
Jaguar Land Rover has decided to split the 600 million pound investment across three separate facilities in the West Midlands. Over 400 million pounds will go into the Jaguar Land Rover plant in Castle Bromwich which will be responsible for producing the latest-generation Jaguar XF. Of that 400 million total, 320 million pounds will be allocated to the new body shop totalling 74,000 square feet in size.
Elsewhere, 16 million is going towards a revised assembly line while construction of a 50 million pound press line is also underway. The final 30 million is being used to improve and upgrade the final assembly hall and trim hall.
The remaining 50 million pounds investment will be directed to the new Advanced Design and Engineering Centre in Whitley while a further 150 million pounds is for the National Automotive Innovation Centre at the University of Warwick.
Discussing the investment as a whole, Jaguar Land Rover chief executive Ralf Speth said "Jaguar Land Rover continues to demonstrate its unwavering support to the British automotive industry through sustained investments in advanced research, technology and innovation.
"This investment, made here in the heartland of our UK business operations, signals the confidence we have in this region to support the creation, engineering and manufacturing of ultra-low emission, premium British products, today and in the future," Speth confirmed.