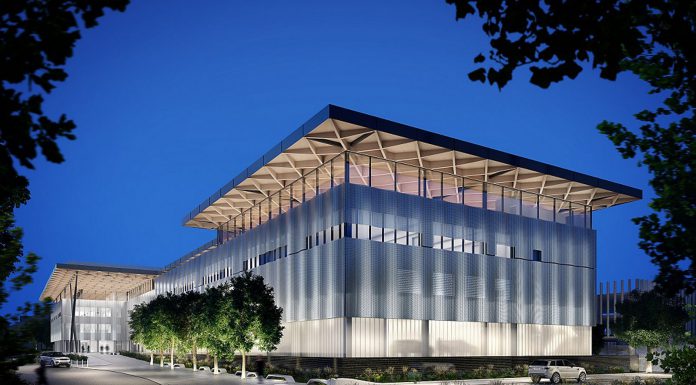 Jaguar Land Rover has just confirmed that production on its brand new UK automotive innovation centre has kicked off ahead of an opening in the spring of 2017.
The facility, being created at a cost of 150 million pounds, will house Jaguar Land Rover's research programs as well as a number of advanced workshops, virtual engineering suites and laboratories. Additionally, the centre will provide technical powertrain facilities and will cover 33,000 square metres.
When the National Automotive Innovation Centre opens its doors, it will provide jobs for 1000 people with 600 of Jaguar Land Rover's engineers, researchers and technologists to be re-located to the new centre.
Discussing the facility, Jaguar Land Rover's chief executive officer Dr Ralf Speth said "The National Automotive Innovation Centre will serve as a generator of new skills and new thinking, providing a perfect, collaborative environment in which to learn, research and develop the designs and technologies that will shape the vehicles and personal mobility solutions of the future.
"As well as helping Jaguar Land Rover create key technologies that will deliver new experiences for our customers; smarter, safer and more connected cars and a low-carbon future, the centre will deliver wider benefits to the UK automotive industry. The NAIC will have a significant role inspiring the engineers of tomorrow and will help develop the skills we need the UK to nurture and develop to ensure we remain globally competitive."