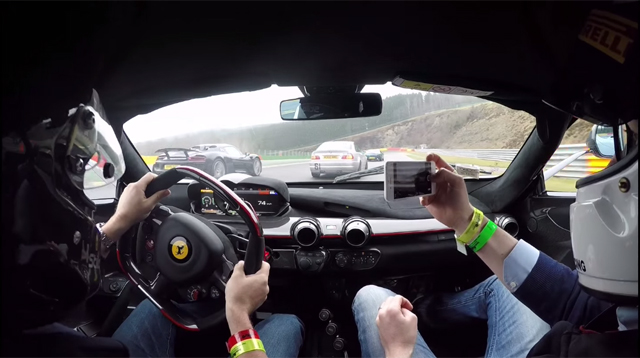 As Ferrari hasn't revealed an official Nurburgring Nordschleife lap time for the LaFerrari hybrid hypercar, it is hard to determine just how it compares around a racetrack to the all-wheel drive Porsche 918 Spyder. Thankfully, a LaFerrari and Porsche 918 Spyder recently battled it out at the famous Spa-Francorchamps circuit in Belglum and unsurprisingly, the two are hard to set apart.
[youtube]https://www.youtube.com/watch?v=RVy6tPGVRUI[/youtube]
With that being said however, it does appear as though the Porsche 918 Spyder is able to exit the circuit's various corners faster than the LaFerrari thanks presumably to its all-wheel drive system. Whichever way you look at it, the resulting footage is truly jaw-dropping!