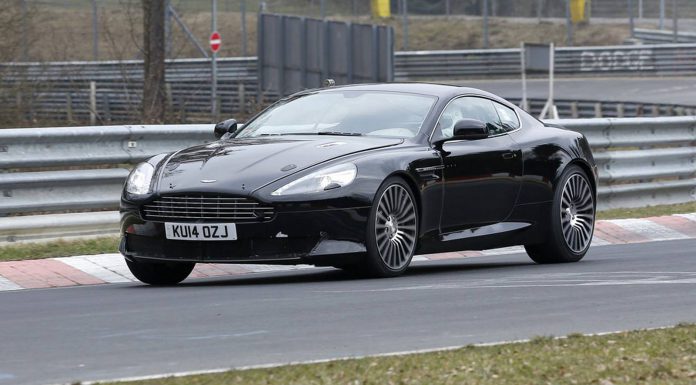 Pictured here is what is understood to be a mule for an all-new Aston Martin DB9. Don't be distracted by the film-star special DB10 built for the next James Bond epic, SPECTRE – that's a ten-car special.
But whether we like it or not, the current Aston Martin DB9 is getting a bit long in the tooth. In some form or another, the DB9's platform has been with us for 12 years, and is long overdue for a complete overhaul.
While competitors from Ferrari and Bentley have released completely redesigned, all-new sports coupes, Aston has gradually refreshed and face-lifted its rapidly ageing model range. Thankfully, a replacement is on its way, and it promises to be more than just skin-deep.
The next iteration of the DB9 is slated to debut sometime in 2016, with models hitting showroom floors in 2017. An agreement between Mercedes-Benz and Aston Martin was finalised in 2013, and as we've previously reported, the British marque will have access to an Aston-specific version of AMG's twin-turbo V8.
Autocar reports that a variant of the 6.0-litre V-12 used in current AMG models will also appear under the hood of the new DB9, but there's currently no word on whether the forced induction will remain.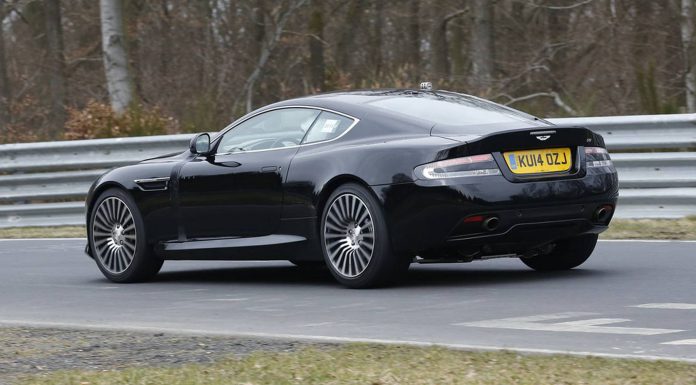 Engines are not the only thing Aston is borrowing from the engineers in Affalterbach. Mercedes has agreed to share its electrical systems as well, including multimedia infotainment systems, navigation, and the potential for the inclusion of time-tested AMG driver aids.
Aston is in the midst of developing the next generation of its current "VH" chassis platform, which will make its debut on the 2017 DB9. The updated VH will follow the same layout as the current platform, but with reduced weight and increased structural rigidity.
The new all-aluminium VH is said to be decidedly more cost-effective than the outgoing platform, as tooling costs will be reduced. Expect to see a clean-sheet design on the 2017 DB9. The models in Aston Martin's current line-up all share more or less the same design language, and despite their undeniable beauty, are overdue for a change.
The key feature of the updated VH platform will be increased flexibility with regard to the other Aston models, including the upcoming Vantage replacement and the potential successor for the Rapide.
With the current Aston model line-up, the cars are restricted to the same base structure, which impedes both the design and engineering process when attempting to create different models with their own sense of individuality.
The all-new DB9 will provide the kick-start for a brand-wide update. Similar to the 2004 debut of the current DB9, the design, technology, and engineering of the 2017 DB9 will influence the path of future Aston models.