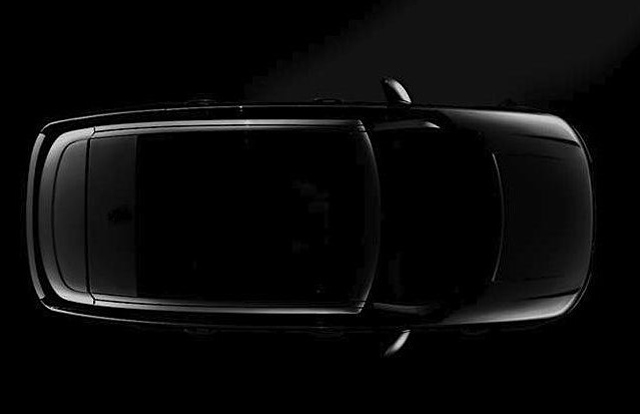 Ahead of next month's New York Auto Show 2015, a teaser image of what promises to be the most luxurious Range Rover model ever has been released. The new Range Rover model will debut alongside the latest-generation Jaguar XF.
Details about the ultra-luxurious Range Rover in question are essentially non-existent other than a promise from the British automaker that it will be its most luxurious model. With that, it seems inevitable that it will be priced above the Range Rover Autobiography Black Long Wheelbase which starts at a cool $185,030 in the United States. As such, a price tag around $200,000 seems inevitable.
As for the new Jaguar XF which Jaguar Land Rover will also unveil at New York, significantly more details are known about it. Beneath the skin, the next-gen Jaguar XF will use the same aluminium iQ[Al] platform as the XE and first previewed on the C-X17 Sports Crossover Concept from late 2013. This new platform is extremely scalable so will be suitable for the increased size of the XF compared to the more compact XE. Beyond the extra flexibility which the latest architecture provides, it is also significantly lighter than the chassis currently used by the Jaguar XF.
Elsewhere, the next-generation Jaguar XF will utilise the British firm's recently launched Ingenium range of engines with a new V8 expected to deliver upwards of 600 hp to top out the range.