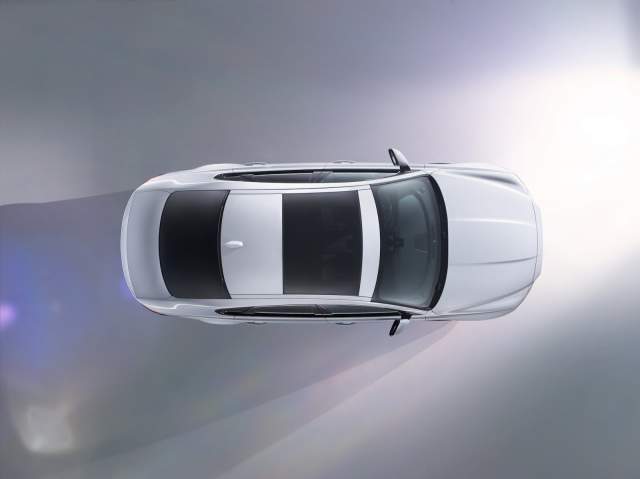 Ahead of its world debut at the New York Auto Show 2015 next month, the next-generation Jaguar XF has been extensively teased by the British automaker.
Among the teases are a birds-eye view of the new Jaguar XF, a revealing shot of the car's thoroughly redesigned dashboard as well as a brief teaser video confirming its online debut on March 24. It will then be displayed to the public for the first time on April 1st in New York.
The interior teaser image reveals the cabin of the latest-generation Jaguar XF in full and as expected from the marque, it is extremely sophisticated with a clean and simple design. Some of the most noteworthy design traits are the three-spoke steering wheel complete with a plethora of buttons as well as the large infotainment screen in the centre of the dashboard. Elsewhere we can see that an almost entirely digital gauge cluster will be featured with the left most gauge appearing to consist solely of a small screen.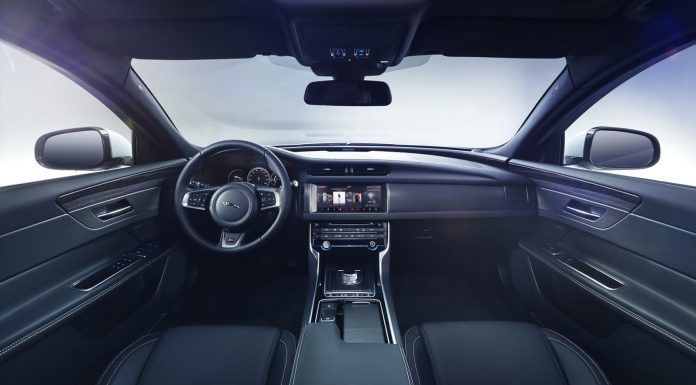 As for the birds-eye view shot of the XF's redesigned exterior, it is far less revealing. Key design elements which are visible include the aggressive looking bonnet complete with prominent creases. Additionally, we can see that the nose of the new XF will protrude out slightly compared to the remodelled headlights.
Discussing the design of the new XF, Jaguar's design boss Ian Callum said "I believe the all-new XF will be the best looking car in its class. Elegant, handsome and with proportions that imbue a great sense of integrity – the all-new XF will be true to the strong tradition of sporting Jaguar saloons while being completely of its time."
[youtube]https://www.youtube.com/watch?v=FRSOoK_NVVo[/youtube]
Beneath the skin, the next-gen Jaguar XF will use the same aluminium iQ[Al] platform as the XE and first previewed on the C-X17 Sports Crossover Concept from late 2013. This new platform is extremely scalable so will be suitable for the increased size of the XF compared to the more compact XE. Beyond the extra flexibility which the latest architecture provides, it is also significantly lighter than the chassis currently used by the Jaguar XF.
Elsewhere, the next-generation Jaguar XF will utilise the British firm's recently launched Ingenium range of engines with a new V8 expected to deliver upwards of 600 hp to top out the range.