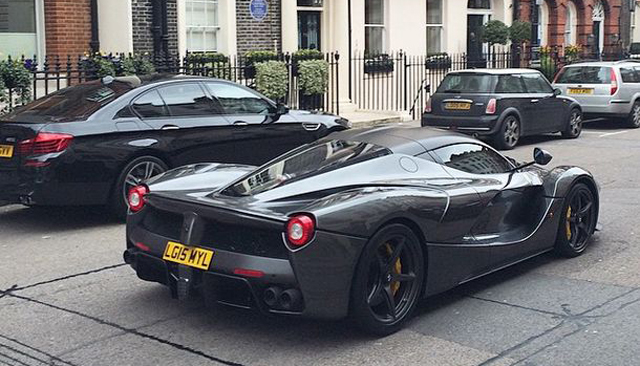 Just a few days after it was confirmed that Lewis Hamilton had purchased a Ferrari LaFerrari, it has been revealed that another famous Brit has managed to acquire an example of the latest and greatest Italian hybrid hypercar. The man in question is celebrity chef Gordon Ramsay.
When the photo above was initially revealed, it wasn't actually known if Ramsay was the owner but the photographer did claim the chef was behind the wheel. Since then, Ramsay has taken to his official Facebook page to post photos of the grey LaFerrari confirming that it is indeed his. He also posted a photo showing that the personalised note he selected for the hypercar's steering wheel reads 'DONE!' By comparison, many other LaFerrari owners have their names engraved here.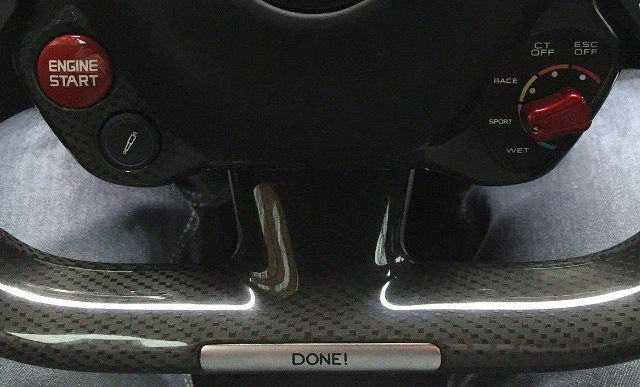 Considering Gordon Ramsay's history with Ferrari, it is little surprise why he ordered the LaFerrari. As a matter of fact, it is said that he's owned over 15 Ferrari models in the past including an F12 Berlinetta, 458 Italia and 550 Maranello. As a result, there's a strong possibility he would have been invited by Ferrari to buy the car as one of the firm's most avid buyers.
As a reminder, the LaFerrari features a 6.3-litre V12 which is connected to an electric motor similar to the system on the McLaren P1. The Ferrari F150 V12 has an output of 789 hp at 9000 rpm and 700 Nm at 7000 rpm while its electric motor has a maximum output of 161 hp and 270 Nm of torque. That delivers a total combined power output of 950 hp.