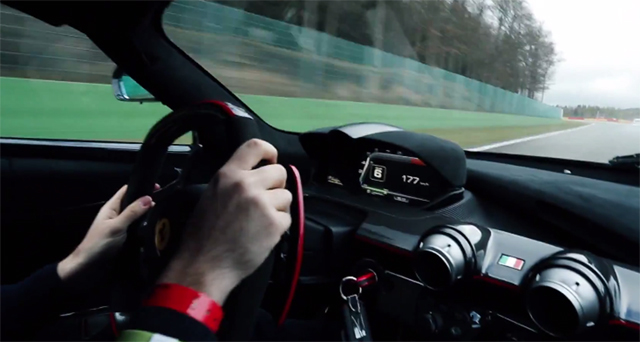 With high amounts of aerodynamic downforce as well as a screaming V12 engine joined with a HY-KERS system, the Ferrari LaFerrari is exceptionally potent on the racetrack. As the following thrilling video shows however, when running on worn semi-slick tyres at a rainy Spa-Francorchamps at 3 degrees Celsius, the Italian hybrid hypercar can become quite the handful. What that does do however is make for an exceptionally exciting video as the following LaFerrari slips and slides around the famous Belgian racetrack!
[youtube]https://www.youtube.com/watch?v=44AZzDFnv1s&t=23[/youtube]
On the spec sheet, this is how the LaFerrari reads; it features a 6.3-litre V12 engine that has an output of 789 hp at 9000 rpm and 700 Nm of torque at 7000 rpm. That internal combustion engine is joined with an electric motor providing an additional 161 hp and 270 Nm of torque.