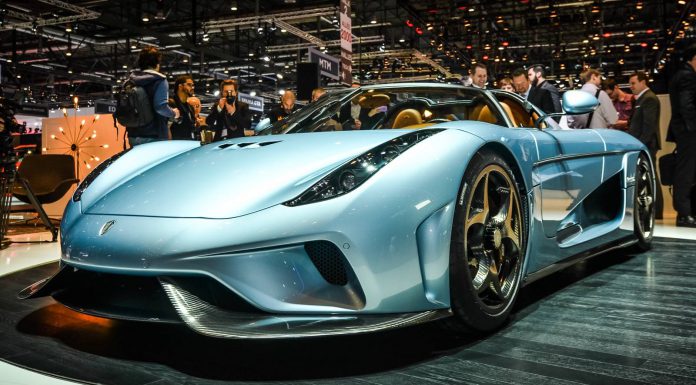 Koenigsegg has confirmed that by the end of the year, it plans on having five official authorised retailers across North America.
The first U.S. dealer for the Swedish automaker was announced in New York City last year and recently it was confirmed that Lake Forrest Sports Cars in Chicago and Lamborghini Calgary have also been named Koenigsegg retailers. It remains to be seen where the other Koenigsegg dealers will be opened but while speaking with Auto Guide, the firm's North American sales director Jens Sverdrup said they'll be in "strategic important areas of America".
The opening of these dealerships will help Koenigsegg dramatically boost its sales with the recently revealed Regera pinned to be its first production model produced in relatively high numbers (about 80 units annually).
If you didn't know, Koenigsegg's bespoke dry-sump twin turbo, DOHC 5.0 litre V8 provides the bulk of the power for the Regera where it delivers 1100 hp. It is coupled to three YASA developed electric motors, one for each rear wheel (260 Nm's each) and one at the crankshaft (300 Nm's) providing torque vectoring, regenerative breaking and torque fill. The motor also fulfils the starter motor function.
Incredibly, the Regera features the Koenigsegg Direct Drive Transmission or KDD for short. The KDD system replaces the combustion engine's traditional transmission, reducing drivetrain losses and providing seamless power to the rear wheels.
[Via Auto Guide]