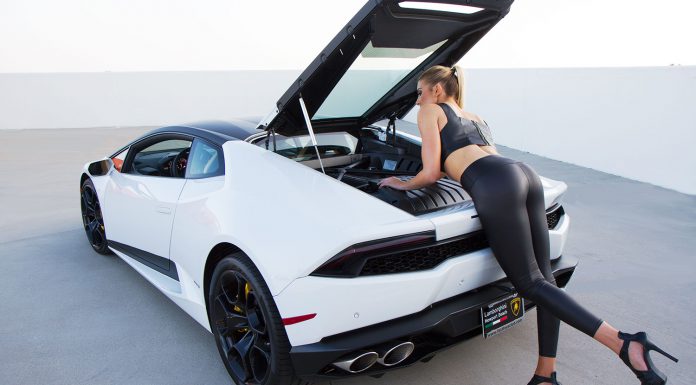 One could quite comfortably argue that there's no better way to promote a product or service than through sex. After all, sex sells. With that in mind, Los Angeles based exotic car rental firm Fast Toys recently decided there was no better way to promote their latest addition, a Lamborghini Huracan, than having it pose alongside a scantily clad model.
As you might expect from us, it is the white Huracan in these pictures which really catches our eye. Alongside the white paint finish, it is rolling on a set of gloss black wheels and also features yellow brake calipers.
Elsewhere, matte black elements are found across the front splitter, the side skirts, pillars as well as the roof and rear decklid.