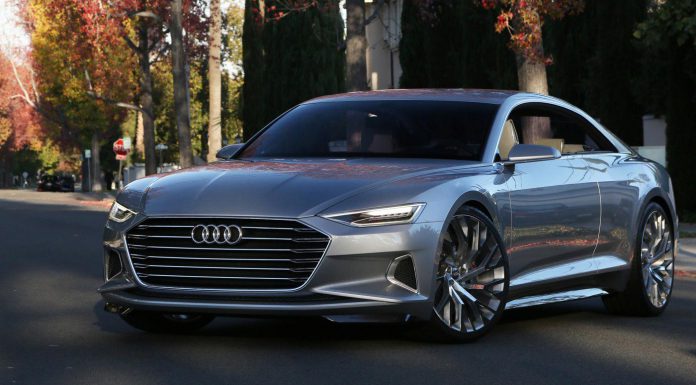 Audi has just recorded yet another record-breaking month of sales with a total of 122,550 examples of the German automaker's cars being sold last month. That is a 4.2 per cent increase over 2014.
The Audi A3 experienced particularly strong growth with sales in February 2015 actually 47.4 per cent higher than February of 2014. Additionally, worldwide Audi A6 sales have jumped by 10.8 per cent while in Europe, A6 sales were 11.8 per cent higher than February last year.
Among the 122,550 Audi models sold last month, 60,250 of them came from Europe compared to 57,845 last year. China (including Hong Kong) continues to be the firm's largest individual market with a total of 33,712 vehicle sales there. Germany is the second largest where 25,502 Audi models were sold representing a significant 16.9 per cent rise. Interestingly, sales in Russia dropped by 28 per cent from 2905 vehicles in February 2014 to 2092 cars last month.
Discussing the results, member of the board of management for sales and marketing at Audi, Luca de Meo said, "We are continuing our global growth and have again increased sales in all regions of the world in February. The updated A6, which is also due to be launched in the United States over the next few weeks, performs very well and will provide us with added momentum."