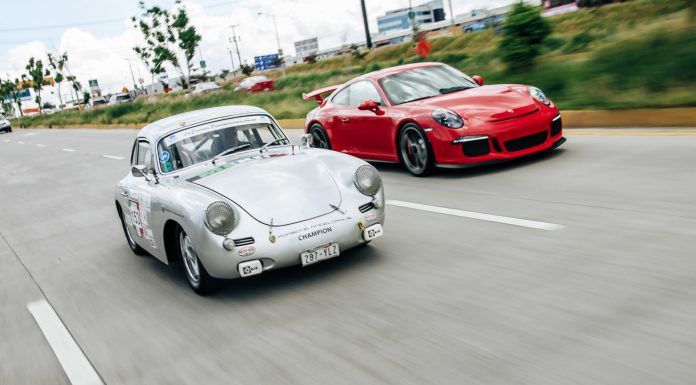 One of these cars has recently become one of the most controversial models of the modern Porsche era, not only for its self-igniting engine but for the lack of a manual transmission option. The other is a classic you already know from our Panamericana Special Report.
The latest Porsche 991 GT3 versus the Porsche 356 race car. Quite a comparison if you may, but aside from all the technical and technological differences, shooting these two bullets was a very fruitful experience due to the fact that we were able to see just what 50 years of racing heritage have done to the brand.
The bodies seem to be sculpted by the wind, but clever details remind us that both the 356 and the 991 GT3 are much more than a nice car to ride in, they're absolute track-anihilating machines. The flat engine configuration has been kept the same but power and torque figures have been greatly augmented.
Both boxer engines come from the same roots, both give you a low centre of gravity advantage over competitors, but the difference 50 years make is simply mind-blowing.
While the 356 racer is a thrill to drive, it isn't the most comfortable car out there, nor are the transmission, clutch or steering easy to handle.
In comparison the 991 GT3 is a much faster car, as nimble as the racer, but with a lot more added comfort. Driving very different cars sharing the same Porsche DNA is an unforgettable experience that everyone must have the chance to live.
Of course they're essentially different machines, and the 356 isn't even in the 911 league if you may, but both track-focused machines provide a rush of adrenaline that only a light, rear-engined, mad little German car can deliver.